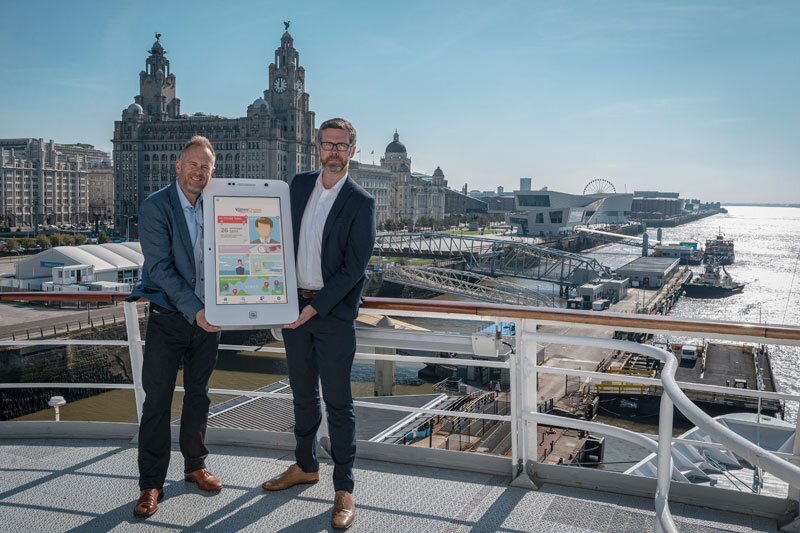 Former Traveltek director launches 'Netflix for cruise' app aimed at agents
Peter Whittle left Glasgow-based travel developer last June after more than a decade
Former Traveltek director of global sales Peter Whittle has officially launched his new venture offering independent agents their own dedicated cruise app.
CruiseAppy is described as the "Netflix of cruise" for its ability to tailor content to users interests allowing agents to increase engagement with their clients.
Whittle left Glasgow-based travel technology developer Traveltek in June last year after over a decade at the firm that is the UK market leader in cruise retail tech.
He said the idea for CruiseAppy stems from his early career in Virgin Media and the fact that cruise lends itself to video because it is such an emotional purchase.
CruiseAppy will allow agents to upload and share their own and third party video and other rich content to inspire customers to take a cruise.
A number of cruise agents, including Iglu-owned Planet Cruise, have seen success selling cruises on their own digital TV channels.
CruiseAppy has been in a period of beta testing with a number of cruise retailers, including Liverpool-based Vision Cruise. So far 10,000 agent-branded CruiseAppy apps have been downloaded.
"Buying rates for cruise online are still fairly low, at around 16%, because it's such an emotional purchase rather than a commodity.
"CruiseAppy allows agents to tell a particular story about a cruise and video really lends itself to that and 66% of video now is being viewed in smartphones.
"I saw an opportunity to put video content and product together within the 'walled garden' of an app which I could make available to cruise sellers.
"We are building a community to engage users. Most apps are discarded with months of being uploaded but CruiseAppy will generate engagement pre, during and post-cruise."
Whittle has integrated destination content from Arrival Guides by API as well as well as itinerary and ship details from the cruise lines.
The app also has mapping and due to geo-location allows the agent to offer relevant offers and advice while staying in touch with their clients during their cruise.
Pre-booking price alerts and tracking and other push notifications are available as well as user insight reporting which agents can use for joint marketing campaigns with operators.
Whittle has been developing CruiseAppy for that last 12 months alongside co-founder Peter Alan, chief technology officer.
Whittle said to date the app has been found to generate a 5.5% response rate for users looking to purchase a cruise, compared to the 2% industry average.
"Our pilot industry partners have found the app to be very powerful for booking and enquiry generation, especially when used in conjunction with push notifications linked to new offers or ship launches and also video content in the Live TV area.
"Further in-cruise app features are being developed including interactive walking tours in port destinations linked to discounts at key attractions and integration of the Open Table API to allow clients to beat the queue for popular restaurants as they sail into port.
"The platform of course comes with a powerful search tool featuring all world-wide cruise lines and can be linked via API to ensure the agents commercial fares are featured with each cruise line and match pricing rules applied to other sales channels."
Aland said: "We have a very innovative and ambitious roadmap for the platform, driven by customer feedback and testing, including voice activated features and more services linked to geo locations, which we will be announcing in the coming months. We also have API integrations in play with a leading cruise back office technology provider"
Apps powered by CruiseAppy, under participating agencies' brands, are available on iOS and Android devices and can be accessed via the App Store and Google Play.