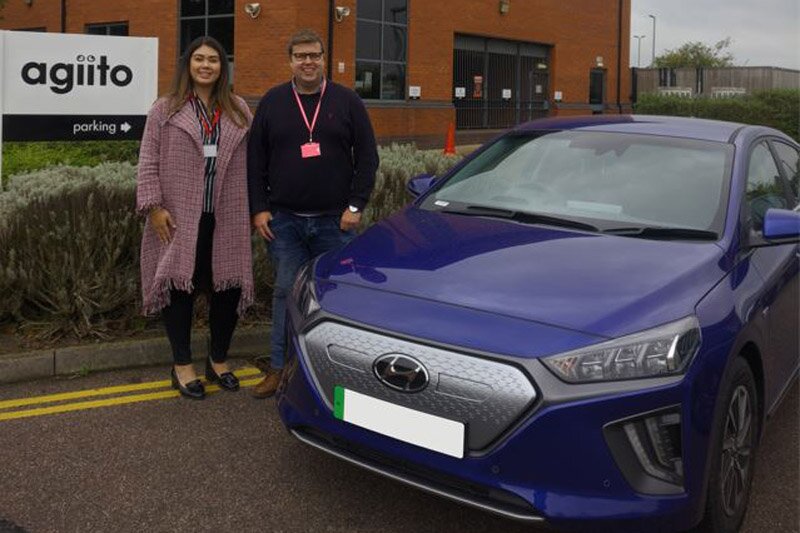 Car hire firm Enterprise agrees deal with Agiito
Customers can now rent vehicles through TMC's booking platform
Travel management company Agiito has integrated car hire into its booking platform after teaming up with Enterprise Rent-A-Car.
Customers using the TMC's booking platform Connect can now hire vehicles as well as book venues, hotels, rail and air tickets.
Enterprise recently visited Agiito's offices to showcase electric vehicles that customers can now choose to hire.
Josh Collier, head of proposition for rail and ground transportation at Agiito, explained how demand was growing for "greener ground transportation".
He said: "Contract managers frequently ask me about the availability of electric vehicles to help achieve their sustainability goals.
"Whilst there is some way to go before electric vehicles are the new normal, by working more closely with Enterprise we can begin to better understand customers' objectives and propose solutions that cater to travellers' needs both now and, in the future."
Oliver Moore, Enterprise's director of travel agency sales, EMEA, said: "A lot of businesses are looking to become more sustainable by reducing their emissions, so are recognising the benefits of hiring electric cars – especially for city driving and to avoid congestion charges.
"As demand for electric vehicles goes up, we've boosted our fleet with a range of hybrid and fully electric options across a range of makes and models.
"What's great about working in partnership with Agiito on our roadmap, is that we can develop together to give travellers what they need and when they need it."
Pictured (from left): Enterprise's Roya Soleimanifar and Josh Collier