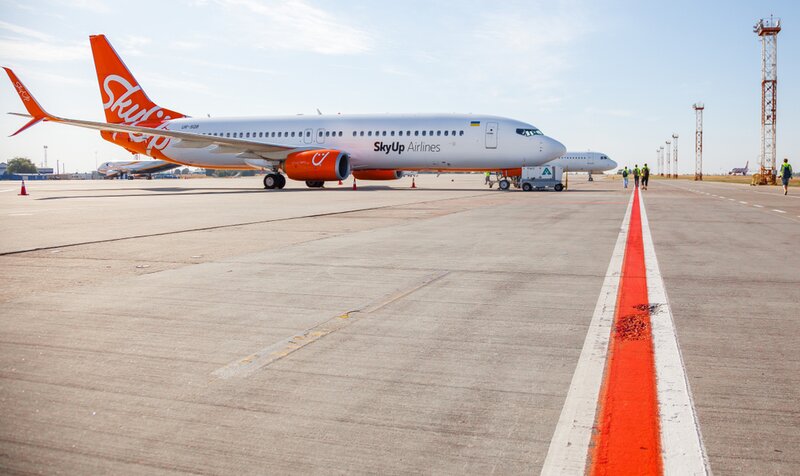 SkyUp Airlines select IBS Software to power restart of commercial operations
New platform allows airline and subsidiary to run from one platform
Ukraine's largest airline, SkyUp Airlines and its Maltese subsidiary, SkyUp Malta, have selected IBS Software to power its commercial operations.
SaaS solutions company IBS Software will provide a digitally native PSS to allow SkyUp to "overhaul" its previous platform and "deliver greater flexibility" as it recommences scheduled flights.
As SkyUp Airlines gears up to restart full-scale operations in the EU, following its temporary stint as an ACMI and charter airline, transforming its inhouse IT system into a "world-class" PSS is a "significant" part of its journey.
IBS Software's cloud and NDC-native PSS platform will enable SkyUp to react to changing market conditions, giving them the ability to dynamically price fares and ancillary services, and handle continuous pricing via a multitude of distribution channels.
The new platform also allows SkyUp to run both its core airline and Maltese subsidiary from one platform, enabling the airline to feed their inhouse tour operator and expanding partner network of travel agencies via their direct channel.
"We are excited to partner with IBS Software, a like-minded partner with innovation at its core, to power the restart of our commercial operations," said Lyudmyla Slobodianiuk, CCO of SkyUp Airlines.
"IBS Software's cloud-native PSS will provide the platform for us to move quickly and adapt to changing market conditions. We are convinced the partnership will be an important foundation for future success."
Benjamin Simmons, vice president and regional head of Europe and Africa of IBS Software, added: "We are delighted to be selected by SkyUp Airlines to power the restart of commercial operations.
"It is an honour to work with such a resilient and innovative airline as it continues to transform its business to overcome the adversity of both COVID and war.
By supporting its commitment to replace legacy systems with next generation technology to serve its customers, we look forward to supporting SkyUp as it starts a new and exciting chapter in its history."