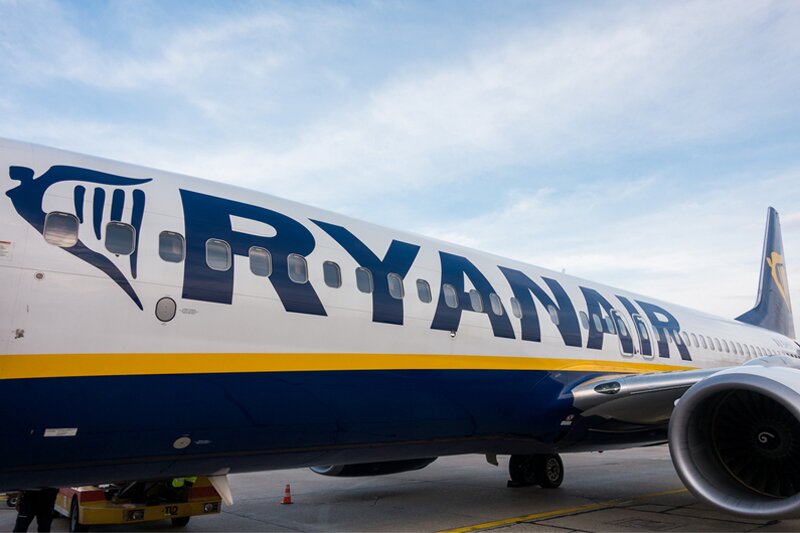 Ryanair takes swipe at screenscrapers after court ruling against Skyscanner
Irish carrier grant interim injunctions against German website
Budget carrier Ryanair has encouraged consumers to avoid using price comparison sites after securing its latest court win, this time in Germany against Skyscanner.
The Irish carrier welcomed the decision of the Hamburg Court to grant interim injunctions against Skyscanner's German website.
The ruling stated it is unlawful to display of Ryanair fares with a  hidden mark-up showing higher fares than on Ryanair.com.
It also ruled against displaying the total flight cost without disclosing Skyscanner's fees and displaying a price for checked-in luggage higher than Ryanair charges.
In addition, the interim injunction prohibits Skyscanner.de from providing false passenger email addresses to Ryanair.
Ryanair Kenny Jacobs said: "We welcome the Hamburg Court injunctions which will help protect our customers from misleading hidden mark-ups on Skyscanner.de, ensuring our customers get the lowest fares, which can only be found on Ryanair.com.
"We have been engaged in various legal cases across Europe to prevent our customers from being subjected to excessive unnecessary additional charges from unauthorised screenscraper websites and to ensure Ryanair has appropriate contact details to ensure customers get correct information regarding their flight.
"We again urge consumers to avoid screenscrapers such as Skyscanner and book directly on the Ryanair website, the only place to find the lowest Ryanair fares and fully transparent pricing on ancillary products like baggage."
Ryanair said it has been engaged in several legal cases across Europe against screenscraper websites to prevent consumers from being misled, subjected to additional unnecessary charges, and to ensure Ryanair has appropriate contact details.
"Many of these websites continue to cause problems for Ryanair customers and/or fail/refuse to pass on vital flight information to both customers and Ryanair regarding issues such as flight changes, web check-in, special needs assistance and contact details, which has resulted in missed flights and repeated problems for customers," the carrier said.
Skyscanner is able to challenge the interim court ruling. The firm said in a statement: "We do not charge travellers any fees or mark-ups and we will continue to work in their best interests, as we strive to provide them with the greatest possible choice."