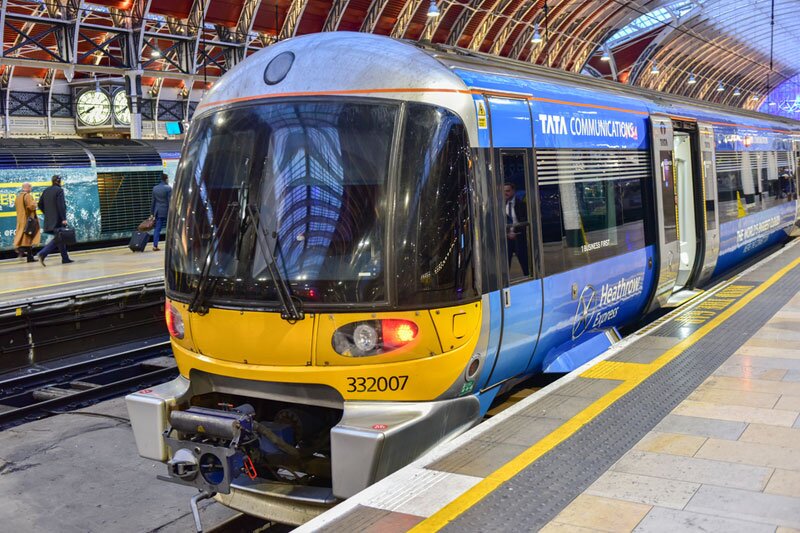 Heathrow Express wins 'friendly Wi-Fi' safe certification
Service filters out inappropriate content
Heathrow Express has won certification for ensuring its Wi-Fi keeps passengers safe by filtering out inappropriate content during the train company's 15-minute journey.
The London Paddington to Heathrow Central service was awarded 'Friendly Wi-Fi' safe certification.
Venues and locations displaying the Friendly Wi-Fi symbol, have proven that their Wi-Fi filters deny access to pornography and webpages known to host indecent images and advertisements or links to such content.
The scheme is a government-initiated safe certification standard for public Wi-Fi.
Heathrow Express director Les Freer said: "We are proud to be the first airport express service to be Friendly Wi-Fi accredited which confirms our long history of safe and secure browsing.
"It's important for our customers to stay connected, but it is equally important for them to enjoy a safe, comfortable browsing environment."
Friendly Wi-Fi director Bev Smith added: "I understand that Heathrow Express has always been an early adopter of technology, and this accreditation proves that they are also a safe provider."
John Carr, secretary of the UK's Children's Charities' Coalition on Internet Safety said: "The adoption of the Friendly Wi-Fi certification by Heathrow Express is a demonstration of their commitment to online safety and the support for the great work that is happening in the UK in this space. I congratulate Heathrow Express for being one of the leaders in driving standards in this sector."