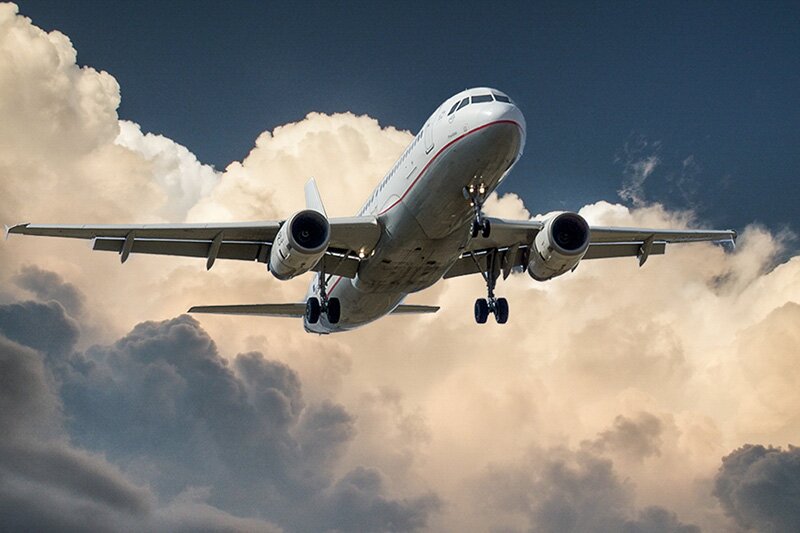 Guest Post: Which airline has the best boarding music?
Max De Lucia, co-founder of the creative music branding agency DLMDD, talks us through the best tunes to board to
I am always astounded by the level of brand love that's out there for airline boarding music.
Music really is one of the most powerful branding devices that an airline has at its disposal. And it's not just up at 30,000ft where the sound-fuelled magic happens - passengers want to relive these soundtracks over and over again when they're back on dry land, too.
I should know - over the years me and my team have been behind the sound identities for Singapore Airlines and Norwegian Air and people absolutely love them.
Every now and again I take a quick scroll through the YouTube comments sections for these soundtracks and it's a reminder that music and sound hit people where it matters most - creating memories, experiences and connections that last a lifetime.
So what are the best (and worst) boarding music soundtracks playing out on aircraft all over the world?
The best boarding soundtracks
Qatar Airways
This isn't technically Qatar's boarding music, but it should be.
Last year Qatar released an ad campaign entitled 'Make Every Journey Exceptional' featuring a soundtrack by Misty Jane called 'Let's Fly'.
Audiences loved it and it was consequently released on streaming platforms.
It's a great track but didn't make it on board. Come on Qatar - join up the missing piece of the sonic jigsaw.
Here's the actual boarding music - I know which I prefer.
Eva Air
Bit of a wild card and one you probably didn't expect to see or hear (did you?)
The airline plays a famous 1930s Taiwanese Ballad called 'Longing for Spring Breeze' composed by Yu-Hsien Teng.
It's a bit old-fashioned and a little akin to British Airways' use of the Lakmé Flower Duet (which says more about BA than Eva) but who cares - it's a beautiful piece of music.
The boarding music is performed by Taiwan's very own Evergreen Symphony Orchestra and has a great heritage anchor back to the brand.
I hope they play it forevermore.
Emirates
Some say they can't hear anything of the UAE in their boarding music. But it's well loved, well recognised and they've even had some fun with it across their social content.
Emirates have used the soundtrack for some years now and by today's music production standards it could do with a re-record to make it sound a little more 'of the moment'.
The question Emirates will be faced with down the line - if people love it, why ever change it?
Singapore Airlines
How can I write an article about the best sounding airlines and not mention one of our own - voted the world's best international airline 25 years in a row, it's certainly (in my view) the best sounding too.
This sound identity is named 'The Symphony of Flowers' - as the sounds are a sonic translation of the floral Batik pattern found on cabin crew uniforms and across the visual identity of the brand.
Ethiopian
After a strange BA Lakmé infused opening musical introduction, this soundtrack turns into a bit of a cracker.
I'll confess I've never flown with Ethiopian, but it would put a smile on my face if I did and take me straight to the heart of Africa.
Brian Eno famously says in his work "Music for Airports" that it [ambient music] "must be able to accommodate many levels of listening attention without enforcing one in particular; it must be as ignorable as it is interesting".
Perhaps that's the musical challenge for Ethiopian Airlines - this one certainly isn't ignorable.
Korean Air
This is another that falls foul of Brian Eno's aforementioned quote above. It does everything airline boarding music shouldn't. But isn't it great?
A full-on Disney-esque pop ballad complete with full-on lyrical accompaniment and even a key change.
Well done to Korean Air for bucking the trend and setting out their musical stall in such an emphatic manner.
The worst boarding soundtracks
Etihad Airways
Etihad threw their frequent fliers a curve-ball in 2021 when they refreshed their sound and did away with perhaps one of the most loved pieces of boarding music in the skies.
The result - sound fuelled pandemonium from passengers who felt the magic and Middle Eastern wonder of the old soundtrack had been pulled from beneath them.
If you're going to refresh your boarding music from something so well loved, you'd better be sure it's going to be even more of a hit.
This is a case of "if it ain't broke, don't fix it".
British Airways
One of THE iconic sounds in the skies and it has been since 1984.
I suppose that's its problem. Whilst the brand has evolved and hugely refreshed its visual communications, there's still a dusty old sound up there in the sky.
Is it time for BA to refresh Lakmé?
Lufthansa
Lufthansa came out at the bottom of 2023 rankings for long-haul airlines. It had a two-star rating from passengers for boarding experience and this boarding music certainly isn't helping.
Samey, repetitive and a churning loop of electro-beatsy nothingness.
Time for a change, Lufthansa.