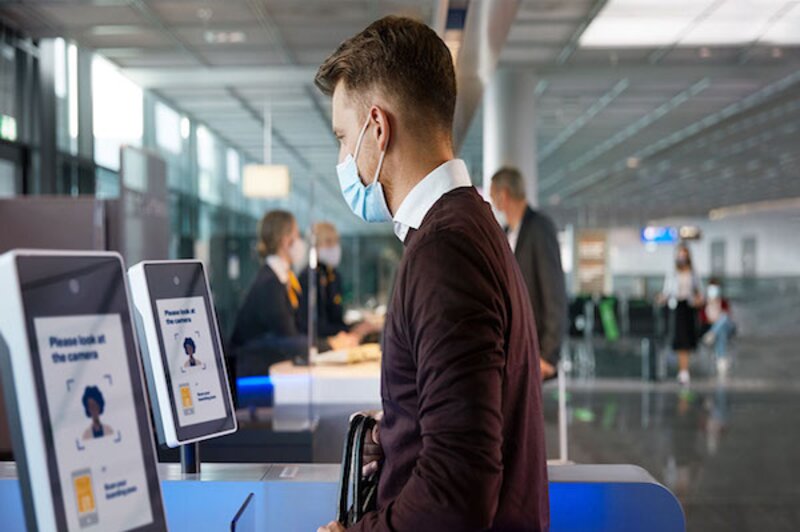 German airports trial touchless biometric passenger identity platform
Lufthansa and Swiss will first airlines to use the facial recognition system
A touchless biometric passenger identity and identification platform is being introduced at two German airports.
Star Alliance members Lufthansa and Swiss will be the first to use the facial recognition system for selected flights from this month at hubs in Frankfurt and Munich.
Member of the sister carriers' frequent flyer schemes who opt-in to biometrics will be able to pass through both security access and boarding gates in a touchless manner.
The Star Alliance Biometrics initiative is being touted as an important health and hygiene safety measure in times of Covid-19.
The identification process works for passengers wearing masks.
Passengers enrol once by taking a mobile phone selfie, verifying their identity with their passport and opting-in to the airlines and airports where they want to use the service.
Personal data, such as photo and other identification details, are encrypted and stored within the platform.
The system has been designed in compliance with applicable data protection laws making use of the latest facial recognition technology, according to Star Alliance.
Storage of personal data is kept to a minimum with no customer names stored.
Star Alliance chief executive Jeffrey Goh said: "This is a customer-centric solution that furthers our credentials in innovation, particularly its multi-airline and multi-airport capability.
"Whilst it offers a seamless customer travel experience, it is also a critical development that addresses the expectation of customers for a more touchless and hygienically safer experience."
Lufthansa Group customer, IT and corporate responsibility board member Christina Foerster added: "The topic of biometrics will become increasingly important when travelling in the future.
"Especially during the pandemic, such touchless processes at the airport are a big plus."