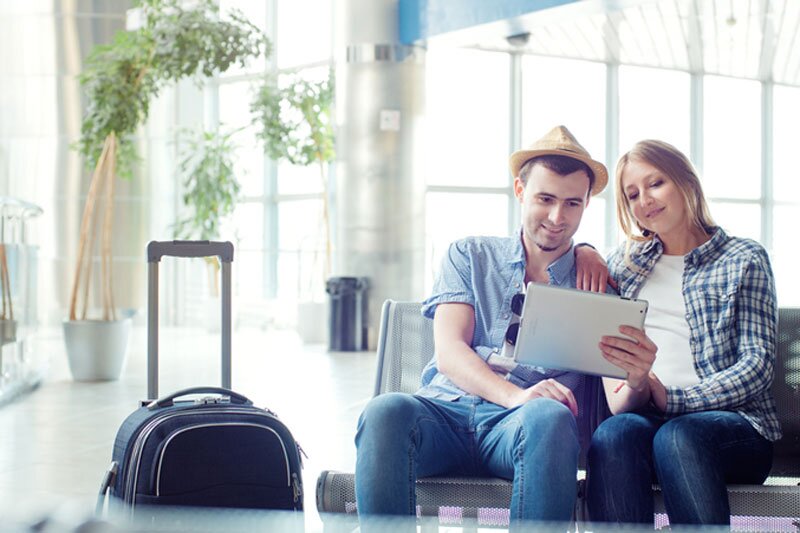 Canada and Netherlands embark on world's first paperless travel pilot
Trial undertaken with the World Economic Forum
The government of the Netherlands and Canada has co-operated on the world first pilot for paperless travel.
The trial, being undertaken with the World Economic Forum and the Known Traveller Digital Identity (KTDI) distributed ledger platform, was launched on Wednesday.
The technology will be integrated with existing systems and tested throughout 2019 with the first full paperless journeys expected to take place in 2020.
Christoph Wolff, head of mobility at the World Economic Forum, said: "By 2030, international air travel is expected to rise to 1.8 billion passengers, up 50% from 2016.
"With current systems airports cannot keep up. This project offers a solution. By using digital identities, passengers benefit from a holistic system for secure and seamless travel. It will shape the future of the aviation industry."
KTDI gives passengers greater control over their personal digital identity which is stored securely on their mobile device.
Using their device they can decide who and what organisations to share it with like airlines, aiports, border patrol and other partners.
The data can be checked using biometrics at every stage of the journey and the passenger does not need a physical passport.
Passengers establish a known traveller status over time as they travel and their accumulated data is verified by partners and other trusted entities using the platform.
The pilot has been supported by Air Canada, KLM, YUL Montreal-Trudeau International Airport, Toronto Pearson International Airport and Amsterdam Schipol Airport.
It has been developed using technology and consultancy supplier by Accenture in partnership with technology suppliers Vision Box and Idemia.
Marc Garneau, the Canadian minister of transport, said: "The Known Traveller Digital Identity project will help facilitate seamless global air travel and benefit the world economy by enhancing he traveller experience, while ensuring that cross-border security is maintained."
Netherlands minister for migration, Ankie Broekers-Knol added: "This KDTI pilot is a perfect example of public-private partnership in implementing innovations in the aviation sector and border management and I am honoured that we are engaging in this pilot from the Netherlands."