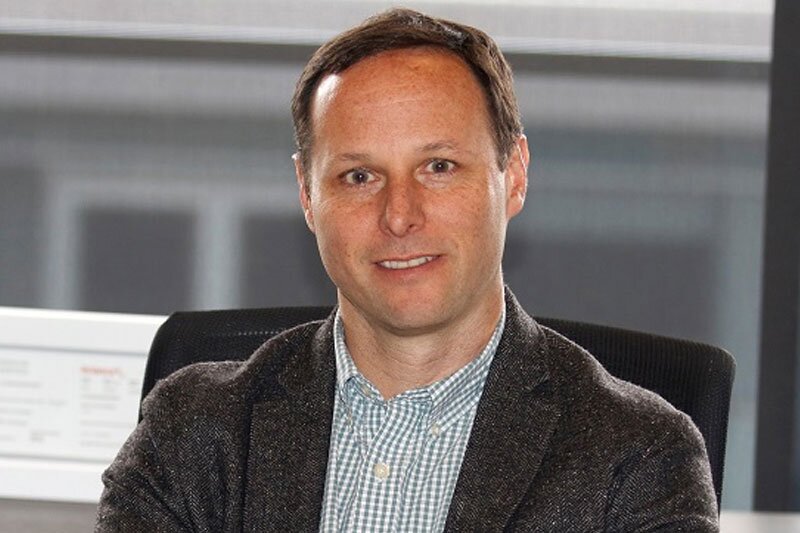 Big Interview: The striking story of how Avianca embraced a digital future
The Colombian national carrier has big ambitions and wants to move on from an outmoded airline model to become a digital company that flies airlines. Lee Hayhurst found out how the longest pilots' strike in history played a crucial role in its transformation
You'll hear virtually every travel firm today repeating the mantra that they want to put the customer at the centre of everything they do.
It's not like companies previously set out to do the precise opposite or were disinterested in their customers' wellbeing, but modern technology is promising a more personalised future.
No more so than in the aviation sector, but for one South American airline the spur to grasp this challenge came from an unanticipated and unexpected source.
Colombian national carrier Avianca cites the longest pilot strike in airline history as a turning point in its digital transformation to become a truly modern carrier with digital at its heart.
In 2016, Avianca brought in the former president of Microsoft Latin America, Hernán Rincón Lema, as its new chief executive.
In his first trading update he hinted at the transformation he intended to lead at the Bogota-based airline:
"As part of my new role, I intend to build upon Avianca's traditional strength and almost 100 years of service, while enhancing sales and marketing strategies, funding new technology platforms and investing in our people and talent," he said.
"All of this in order to pivot the company around our customers to be able to deliver profitable growth to our stakeholders."
Avianca's ambition is to become the largest Latin American airline connecting the region to the rest of the world.
But in 2017 the carrier found itself at the centre of a bitter industrial dispute when 50% of its pilots in the Colombian Association of Civil Aviators downed tools for seven weeks.
In the end the Colombian courts ruled the strikes illegal but the carrier ended up sacking 100 pilots and had to cope with weeks of severe disruption.
Speaking to Travolution at June's Amadeus Airline Executive Summit in Prague, Santiago Aldana, CDO and CTO of Avianca, described the strike as a turning point.
He said it forced the carrier to work with partners more closely and adopt more quickly the new ways of working and services it was looking to embed digital throughout the firm.
"The one thing we had to do to react was to become agile in passenger recovery," he said. "Working closely with Amadeus we were able to have a customer-centric point of view.
"This was a massive business continuity plan and we were able to move a large number of passengers with just 50% of our pilots.
"Taking this approach, we could launch new things that were not perfect but were fast. Customers said they were experiencing better customer service than ever.
"It was a turning point. It was a manifestation of how the culture was changing in Avianca. There has been a huge change in culture; it's more collaborative, more consumer oriented.
"I believe it's not only about technology, it culture, more about people and putting all of those things together and what happened last year is a clear example of this."
During the strike Avianca was able to mitigate the impact on its customers by utilising larger aircraft so that while it previously was flying 500 flights daily it managed on just 300.
Working with teams from Amadeus, a 'war room' was set up to help the airline adapt at speed, quickly automate some processes and create the template for a future partnership.
"What really changed was the way that our culture became more agile, and the way teams were able to break silos in different areas," said Aldana.
"I would not say we are where we want to be in customer service because there was a huge impact on operations and we are still suffering from that.
"We do not yet have the operation successfully balanced but the way employees and technology were employed to make this work means things will never be the same again."
Avianca's ultimate goal as it continues to go through this transformation is that it wants to be seen as a digital company that flies aircraft.
The carrier is an amalgamation of what used to be seven individual airlines that had previously been focused on growth and simply adding more aircraft and destinations.
It used to have 12 layers of hierarchy, today that's been consolidated down to just six with teams empowered to make decisions based on data and consumer needs.
In this ongoing endeavour to transform processes, people and systems, Aldana said Avianca appreciates it must work with partners like Amadeus.
"We are in catch-up mode," he said. "We have said we can't do this by ourselves. If you want to catch up and go further than the competition you have to do it through partners.
"Amadeus is one of our partners. We have chosen five in total so far and we have engaged in a number of projects in a more agile way of working.
"We put together teams with these partners trying to think of solutions to help Avianca release some of the pressure to allow us to provide better services."
Aldana told airline delegates at the Amadeus summit: "This is about transforming culture, about leadership, it's not just about technology.
"It's about having empowered teams and whole new ways of working. It's got to be data-driven.
"We have to stop being siloed. We are looking forward to putting the consumer at the centre of all our operations. That's all that matters in our strategy.
"We believe this can be done with the best people and the best technology. We believe we have to provide operational efficiency.
"We will take small steps towards being more consumer driven but at the same time be able to provide the value proposition in the long-term.
"To take small steps requires us to do a lot of tests, a lot of agility. Only in that sense can we become a digital master; a digital company flying aircraft."