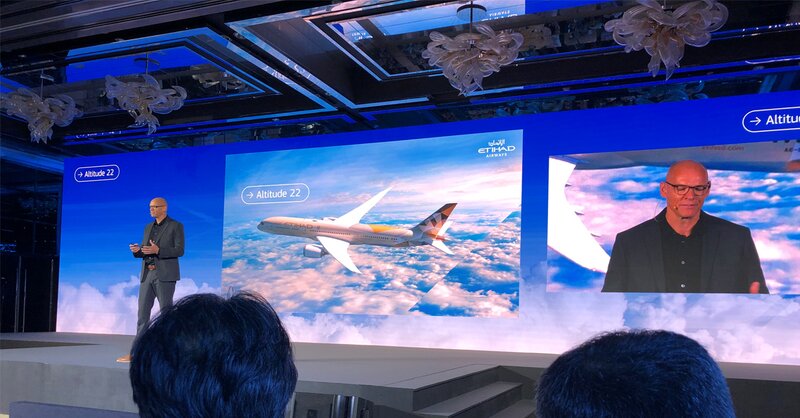 Altitude 22: Etihad prepares for return to Amadeus with 'high expectations'
Gulf carrier's chief digital officer Frank Mayer addressed the airline executives' summit in Dubai this week
Gulf Carrier Etihad expects a renewed partnership with GDS and tech giant Amadeus will benefit all airlines as they work together on advances to the Altea aviation tech platform.
Etihad is set to return to the Amadeus fold in March 2023 having left to partner with rival GDS Sabre in 2012.
Speaking at this week's Amadeus Altitude22 airline executive's conference in Dubai, Frank Meyer, chief digital officer of Etihad, said the carrier never stopped investing in tech during COVID.
"Back in 2019 we decided to embark on a major technology transformation looking at all our front-end systems, back-end and data. We continued to invest and took some important decisions during the pandemic."
Meyer said Etihad has "high expectation" of the Altea platform and Amadeus' suite of platforms which it will integrate with.
The airline plans to use these to make its offering in a sector stand out in a sector in which differentiation is challenging to achieve, Meyer said.
"Etihad historically has been a carrier that has always heavily invested in revenue management and inventory control."
Meyer said Etihad has "pushed Amadeus hard" to fill the gaps in its platforms. "By March 2023 we think we will bring a lot more capability to the platform in association with Amadeus which hopefully other Altea customer will benefit from."
Etihad is poised to implement a wide range of robotics and automation technology as recovery from the COVID pandemic continues.
The airline is aiming to automate as much as it can in its back office and in its contact centre with self-service applications.
Meyer said Etihad has "seen a shift during the pandemic towards direct" which he said the airline wants maintain.
The carrier is investing in a range of digital capabilities on its .com website and mobile app and in its self-service hubs.
"We have done a lot with digital and technology to take away people's anxiety when they fly," he said.