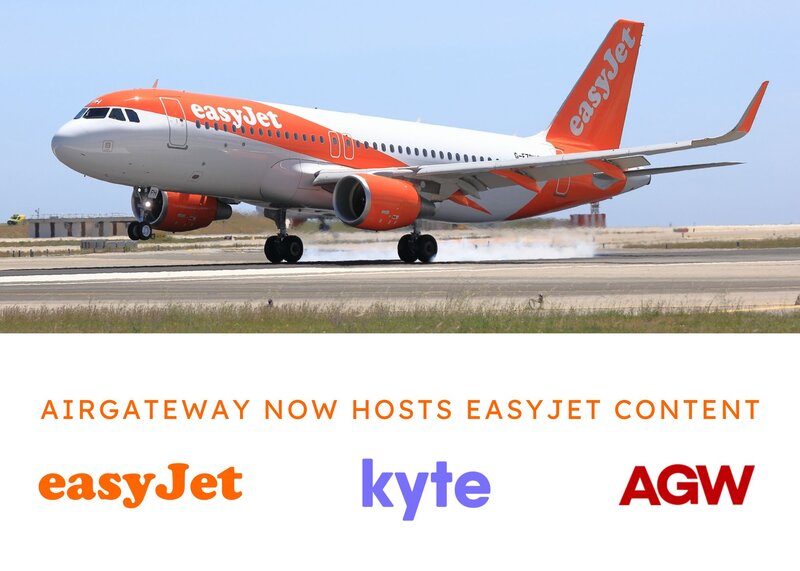 AirGateway now hosts easyJet content facilitated by Kyte
AirGateway's users will now be able to access and book easyJet fares and bundles
API-driven marketplace Kyte has announced a commercial partnership with flight booking technology specialist AirGateway.
AirGateway's platform now includes offerings from one of Europe's leading airlines, easyJet, including seats and other products and services.
Clients of AirGateway can now access the carrier's content thanks to the direct connection facilitated by Kyte, an approved partner channel which streamlines its API integrations.
Kyte has been a partner of easyJet for years as together they aim to "make direct connections more efficient and less resource intensive for travel partners".
Its interface is designed to overcome challenges around content and functionality limitations.
Alice Ferrari, CEO and co-founder of Kyte, said: "The industry is gradually transitioning to API distribution. However, for the transition to be successful the quality of the content and functionalities cannot be compromised.
"Kyte carries out integrations in depth to ensure travelers get a seamless experience when booking flights through third parties.
"We are proud that AirGateway has chosen us as their partner to deliver high caliber easyJet content to their customers."
Jorge Diaz, CEO of AirGateway, said: "We strive to deliver a highly efficient booking experience to our corporate travel agencies through our API and travel agent desktop, BookingPad.
"We are excited about this partnership with Kyte bringing an effective API-based connection to easyJet to our clients alongside the 27+ major NDC airlines, as well as Travelport GDS (EDIFACT) and consolidated content, all in one screen."