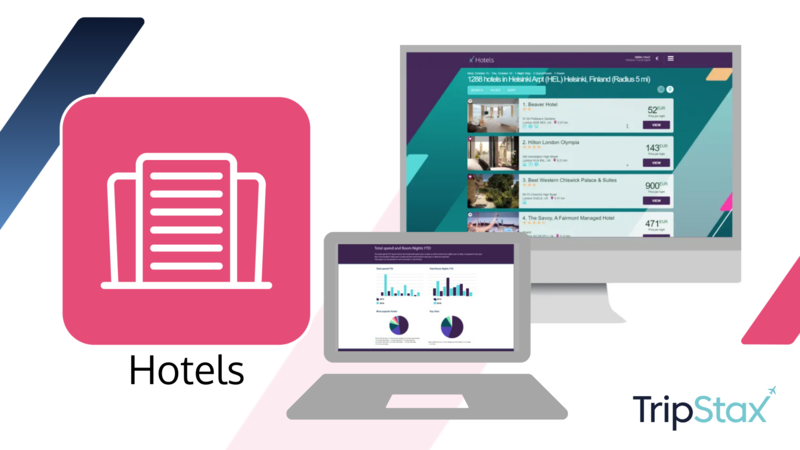 TripStax goes live with its ninth model TripStax Hotels after Hotelzon integration
More than 1 million properties are available within TripStax Hotels
TripStax, the disruptive business travel provider, has announced it has launched its ninth module, TripStax Hotels.
The module is the latest in its fully connected proprietary stack of business travel tech applications and is the next evolution of Hotelzon, the firm's B2B hotel booking platform which it acquired in December 2022.
It has been given a new user interface with a "dynamic" log-in screen as well as contemporary search, navigation and results pages.
TripStax Hotels has been fully integrated with the TripStax Core, which allows TMC customers who subscribe to TripStax technology to take advantage of a fully integrated module enabling hotel booking, upselling and the increase of attachment rates.
All TripStax Hotels booking data flows through the TripStax Core, which means the data is pulled "seamlessly" into the other TripStax modules, should customers wish to adopt wider TripStax technology.
This connectivity is a "key benefit" for TMCs as it ensures complete and accurate hotel booking data can be populated within each TripStax module for travel management purposes such as itineraries, traveller tracking, reporting and analytics.
More than 1 million properties are available within TripStax Hotels from multiple content sources including GDS, hotel aggregators, and direct connections. It said to be able to handle large scale allocation and booking management.
The launch of TripStax Hotels also enhances TripStax's Content module with the addition of significant hotel content.
Until now the Content module purely contained air content from multiple GDS and non-GDS air providers.
Jack Ramsey, CEO of TripStax, said: "We are excited to announce that the former Hotelzon platform has now been fully integrated into our tech ecosystem as TripStax Hotels to become the ninth module.
"This integration not only gives TMCs and their clients access to a proven hotel booking tool. The key point of difference and benefit to users is TripStax Hotels' connectivity to the Core which cleanses and centralises the booking data, and automatically pushes it to other TripStax modules to be used for a multitude of travel management processes."
He added: "The new transformative UI is just the first stage in our evolution of the platform. Over the next 12 months, we will go through a process of reengineering the functionality and user experience to ensure TripStax Hotels is future-proofed as a next-generation hotel booking tool for our TMC clients and their corporate customers."