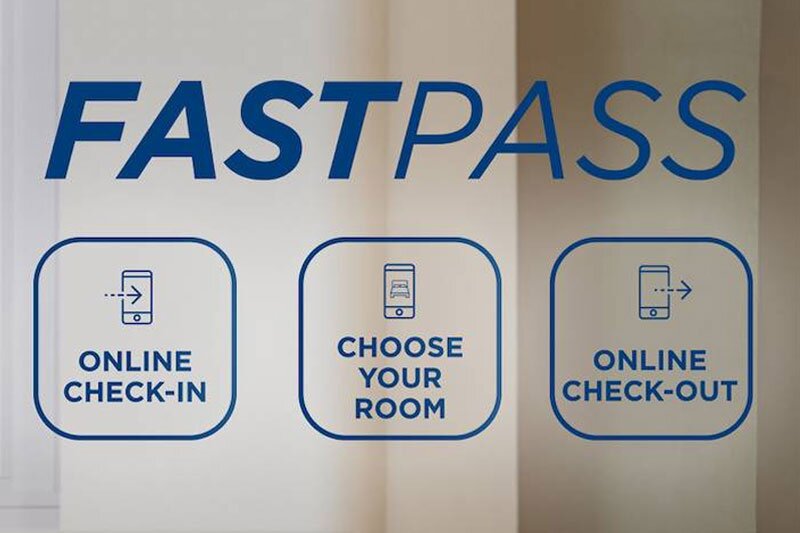 NH Hotels launches new system for digital check-in and room selection
Stephen Penn
NH Hotel Group is launching a new FASTPASS service allowing customers to check in, check out and choose their room online – making it the first European urban hotel chain to offer all three services.
As part of the bid to save customers time, the FASTPASS allows customers to check into the hotel up to 48 hours before arrival. At this time guests can also personally select their own room to suit their needs, with variations of bed type, bathroom, proximity to the lift and views.
For check-out, guests will be able to pay for any expense incurred, complete the online check-out and leave the hotel without having to go to reception.
According to the NH Hotel Group estimates, after the first more than 12,000 people will have left the hotel without having to check out at reception, collectively saving 42,000 minutes. This scheme will also result in reduced waste paper, currently estimated at more than 24,000 sheets per year.
Isidoro Martínez de la Escalera, Chief Marketing Officer at NH Hotel Group, said: "We are aware that customers are becoming increasingly independent thanks to technology, and so we wanted to go further by combining these three innovative services to facilitate as much as possible and constantly improve their NH experience. We want guests go in and out of our hotels as if they were at home and choose the room according to their preferences."
The FASTPASS process is being delivered in two phases and will be actioned in 330 of the group's hotels by 2019. The FASTPASS will be available through all devices, free of charge.