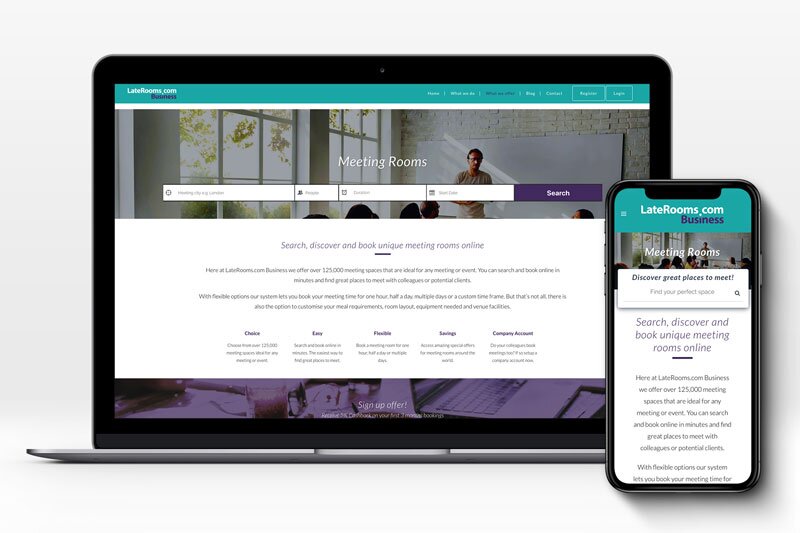 LateRooms Business integrates Meetingsbooker.com for meeting room reservations
LateRooms Business has started working with online booking specialist Meetingsbooker.com to offer reservations for meeting rooms to accommodation.
The Meetingsbooker.com booking platform has been incorporated into the new website for LateRooms' business customers LateRoomsBusiness.com which went live this week.
The move comes as LateRooms Business expands its services and incentives to the business travel market.
It recently announced the launch of a cost-saving payment solution in partnership with Diners.
As part of the Meetingsbooker.com partnership, business travellers can search for places to meet in hotels, co-working spaces and unique venues and book them online in minutes. Meetingsbooker.com includes over 125,000 meeting spaces in 134 countries around the world.
Graeme Descoteaux, head of LateRooms.com Business, said: "This is a perfect partnership in that it brings great convenience to our valued business travel customers who not only want the best in service and quality when booking accommodation but also meeting spaces too."
Ciaran Delaney, chief executive of Meetingsbooker.com added: "Meetings are the last part of business travel to be bookable online, but not anymore.
"Meetingsbooker.com allows you to easily discover and book spaces around the world. We are delighted to offer our solution to the Laterooms.com Business customers."
LateRooms.com Business customers are offered a free service that includes a dedicated account manager, access to over 240,000 hotels worldwide at reduced corporate rates and a consolidated booking and payment process.