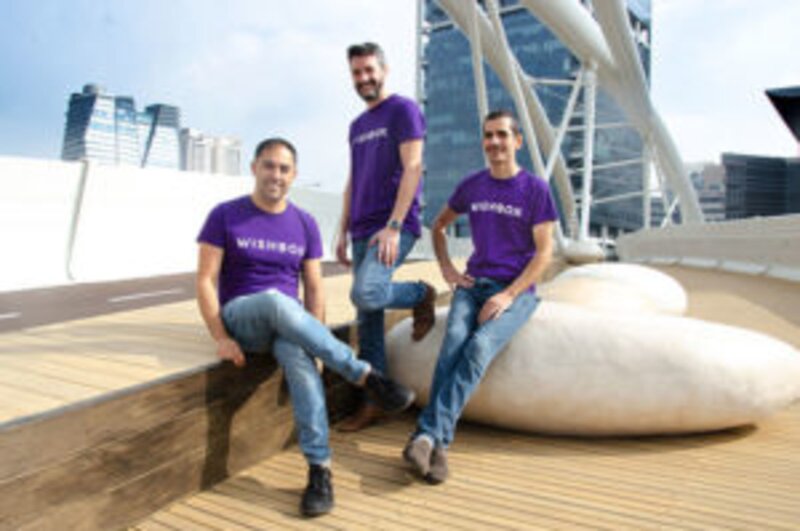 Israeli hospitality start-up Wishbox completes $2.5 million funding round
Firm has developed a guest communication system, online check-in, review optimisation, and e-commerce store
Hospitality sector start-up Wishbox, which helps hosts and property owners exploit additional revenue opportunities, has raised $2.5 million in its latest funding round.
The Tel-Aviv based firm has developed a guest communication system, guest app, online check-in, review optimisation, and an e-commerce store for hosts to up-sell additional amenities to short-term rentals, hostels, and hotels.
The funding was led by London-based BNF Capital Limited and existing investors. The round takes total funding for the company to date to $3.5 million, following a previous $1 million round in 2017.
Wishbox was founded in 2016 by David Mezuman and Jeremy Atlan, short-term rental property managers and tech entrepreneurs from Israel.
Mezuman, co-founder and chief executive, said: "Wishbox will continue to focus on perfecting solutions that allow short-term rental hosts and property managers to take control of the guest experience and unlock ancillary revenue sources without compromising the guest' trust."
"Our vision is to bring the power back to hosts and allow them to provide a full hospitality experience rather than acting soles as a bed supplier."
The new funding will be invested in expanding Wishbox and further developing opportunities for property managers.
The company was initially conceived as a tool to help the partners better run their own property management by ensuring 'nothing fell through the cracks.'
The co-founders were joined by chief technology officer Shai Bar who has led the development of the current solution which has helped Wishbox gain global attention from hospitality providers.
The company now operates in 50 countries worldwide, with tens of thousands of active properties using the system, accounting for over 100,000 guests each month.
In 2019, the platform managed over 500,000 check-ins and check-outs for hosts resulting in over 150,000 reviews completed in the system.
Through Wishbox's upsell program, property managers can earn additional revenue offering guests access to logistical services and local experiences including luggage storage, transportation services, private chefs, wildlife tours, and restaurant bookings.