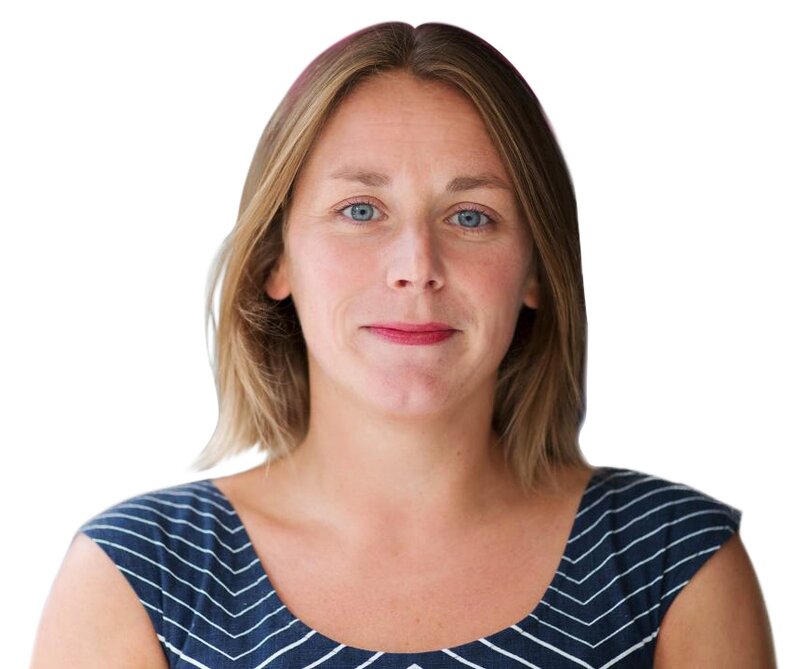 Guest Post: Using technology to re-imagine a new relationship with hotel guests
Rebecca Crook, of global digital product agency Somo, says hotels must re-imagine the guest relationship
Rebecca Crook, chief growth officer at global digital product agency Somo, says the hospitality industry must react to new customer demands by instilling trust and offering reassurance
The recent pandemic has caused irreversible changes to the hospitality industry and how it will engage with customers from now on.
Hotels have had to close for an extended period of time with no real end-point in sight, as well as coming to terms with knowing that the business model, as it stands, is no longer fit for purpose.
We're no longer talking about a post-COVID world but instead one in which we co-exist with the virus for the foreseeable future, therefore transforming how we live and engage with service providers.
Like most industries, the hospitality sector has been hit on a global level. Hotel chains reliant on tourists have suffered as daily flights dropped 80% and people were told to stay in their homes.
Understandably, this kind of shut down in such a short space of time has been catastrophic – but as we start to see restrictions lifted and a glimpse of normality coming into view, we may start to see innovation on a meaningful level.
How are brands evolving?
With restrictions lifting, it's no surprise we're seeing the bigger players first out of the blocks.
Just this week Marriott reopened all its hotels in China with new cleanliness commitments on its website.
We also saw the news that Hilton is launching a new program called 'Hilton CleanStay' aimed to instill trust and reassure guests while they stay at a Hilton property.
New protocols include 'official room seals' indicating that a room hasn't been accessed after a deep cleaning, the removal of pen, paper and guest directories in favour of a digital option, extra disinfection for touch-points, such as light switches, door handles, remotes and thermostats, disinfectant wipe stations, contactless check-ins and electrostatic sprayers.
This all sounds very impressive but it will be interesting to see how the costs of these changes will impact the business and whether or not this will be transferred to the customer, who may very well be willing to pay more for that assurance.
Digital opportunities and instilling trust
The retail value of the global hotel industry was $600.49 billion in 2018. Yet it is astonishing how key transactional parts of the experience are so lacking in innovation.
We will now finally see brands being forced to adopt technology for pre-arrival and check-in registration, giving the option for people to avoid using public areas and queuing, engaging in new ways while promoting safety.
Through a well-designed app, hotel chains can liaise with the customer from the booking all the way through to after the stay has ended.
An app can be functional with check-ins and outs, it can offer all the information on the website about the hotel's policies and amenities, it can serve as the way people order food, access local information, provide a chatting function and links to social channels.
It can also notify guests when the room has been cleaned with video footage showing the evidence and offering that added assurance.
The app could also include a test and trace service so if a guest does show symptoms of the virus, other guests can be notified with details on how the issue is being addressed and how they can remain protected.
Cleanliness accreditation
The industry could also look to introducing a hotel cleanliness kite-mark type accreditation to offer the assurance and instill confidence that the cleaning of both rooms and public areas is paramount and of the highest standard.
I sit on boards for visitor attractions here in the UK who are looking to produce something similar, wanting to ensure that those visiting attractions such as stately homes, galleries and museums feel confident in that choice.
This could easily apply to hotels and maintain an industry standard, even after this pandemic is over.
Where many bookings are now completed via aggregator sites, such as booking.com, cleanliness standards could be included as a filter as more people now place a higher importance and value on this over, perhaps, price.
It's never been part of this booking process to first check if a hotel is 'clean'. Now this will be at the forefront of a customer decision and equally of the marketing teams looking for ideas on how to get people back into their hotels.
Offering More Flexibility
Hotels should expect to become more flexible in their policies with trust hitting an all-time low within the travel sector at this time.
Customers are nervous about parting with their money after so many are still fighting for refunds on trips or stays they've not been able to take.
Many companies have been poor at communicating and getting back to customers, issuing credit notes over full refunds.
Just this week we saw the news that Thai Airways are the latest to announce this.
Rather than just having a hidden updated policy on a website, brands can utilise notifications on an app to remind customers that this has changed and that they are adapting to the current situation to assure guests that the booking is secure and flexible.
They can utilise the technology to be leading the communication and reminding customers of deadlines to cancel and suggestions on alternatives.
Partnership opportunities
A key issue on maintaining high levels of hygiene and safety lies in how hotels adapt the food offering.
We've seen the likes of supermarkets partnering with tech delivery companies, such as Just Eat or Deliveroo, which could be a viable option here in the short to mid-term.
It not only offers a solution but means that the hotels work more closely with the local community, supporting at a time where businesses across the board are trying to get back on their feet.
It also allows guests a choice and allows them to order via their phone or a screen at the front desk that can be cleaned after each use.
This kind of strategic partnership shows innovation and a desire to service guests in as safe a way as possible without losing a part of the experience.
We can't ignore this has been a crippling time for industries like hospitality but times like this can almost certainly kickstart innovation that has been stalling for too long.
Hotels chains, both global and domestic, have a responsibility to now adapt to the new behaviours and attitudes of customers that are looking to feel protected, assured and properly acknowledged as they navigate these new experiences.
There's a unique opportunity here to use technology to re-imagine a new relationship with customers and understand that despite certain restrictions, engagement could become closer than ever before.