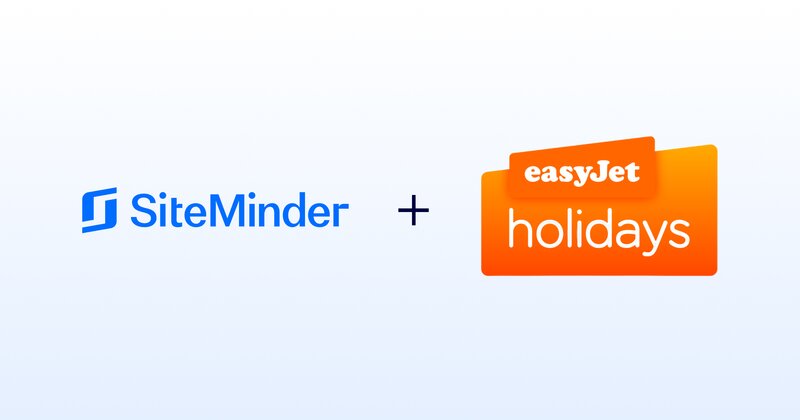 easyJet holidays partners with SiteMinder for last minute bookings
5000 of easyJet holidays listed hotels will be integrated into Siteminder's platform
The UK's fastest growing tour operator easyJet holidays has announced it has partnered with SiteMinder, to provide its 5000 listed hotels the ability to become bookable until the last minute.
The partnership sees easyJet holidays integrated into SiteMinder's platform, so listed hotels can offer dynamic room rates to travellers and make their full inventory bookable.
By gaining the ability to sell all their rooms on easyJet holidays, listed hotels can now optimise yield and inventory.
Hotels on sale through easyJet holidays, which include the Palladium Hotel Group and Pestana Hotel Group, can now price their rooms on easyJet holidays based on travel demand, using SiteMinder's distribution capability, which powers more than 100 million hotel bookings globally each year and is accessible to easyJet holidays via TravelGateX.
The partnership comes at an opportune time for easyJet holidays' curated list of hotels. SiteMinder data shows that hotel bookings in various pockets of Europe are now above 2019 levels, including in the UK, Spain, Portugal and Italy.
It also found that bookings are largely being made by travellers close to their date of arrival. Among hotels in the UK and Spain, slightly under half (49% and 45%, respectively) of all bookings made in the last two weeks are for stays this month.
Roy Stratford, head of commercial partnerships of easyJet holidays, said: "We're really pleased to partner with SiteMinder and be able to tap into their market-leading distribution capability for our listed hotels.
"As hotel bookings surpass 2019 levels, it is important that our listed hotels are able to benefit from the returning demand and apply a smarter, more competitive pricing strategy to make sure they don't miss out on revenue."
James Bishop, vice president of ecosystem and strategic partnerships of SiteMinder, said: "easyJet holidays is a brand favourite across Europe, and we are delighted to bring their hotels into the modern era of revenue management, where bookings can be made at any time of day, at prices that should reflect demand but often don't."