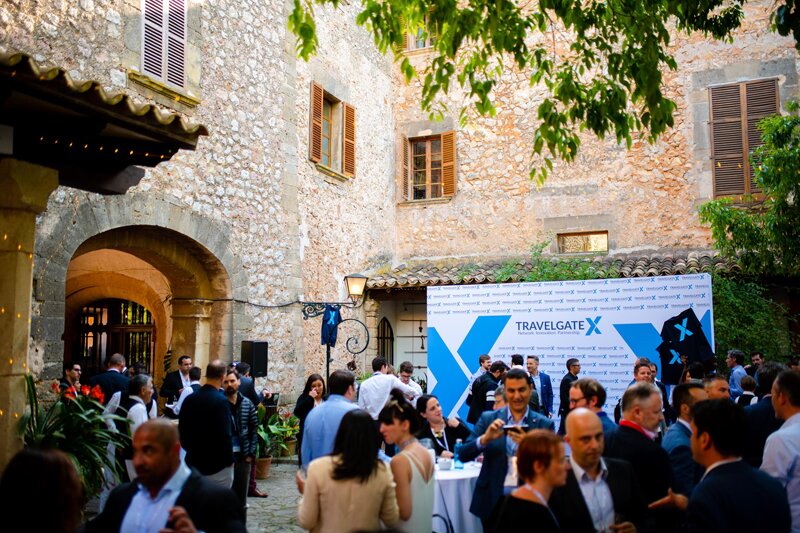 Con-X: Increased channel complexity is main challenge in B2B distribution
Landscape more difficult than ever before, Amadeus boss tells event
A proliferation of channels is making travel product distribution more complex than ever, according to leading European GDS and technology firm Amadeus.
Christian Boutin, chief executive of Amadeus Travel IMS, told the Con-X event in Majorca on Tuesday that the variety and channels and content is the biggest challenge today.
"Looking at the future and the challenges we are facing, more and more distributing has never been more challenging and complex as it is today.
"We are investing in a platform to connect not only our content but third party content. Then we are looking at disrupting models and how we can collaborate with those to discover new opportunities."
Nigel Horne, chief executive of fast-growing accommodation supplier WebBeds Europe said it was looking to grow by enabling its partners to sell more.
"Growth is a key ambition for us, and to grow profitably and support our partners," he said. "We are enabler, we are there to enable our partners to succeed. We want to continue doing that.
"The challenges are many – technology and scale. Security will be a big thing going forward. We need to make sure we are helping our customers adapt to the evolving landscape.
"When you look at the consumer world, it's moving so fast and supporting our customers to adapt to that change and to grow more is going to be key for us."
Andrés García, chief financial officer of Majorca-based Hotelbeds, said technology was its key focus. "It's a coin that has two sides," he said, "opportunity and challenges."
García said the industry has always faced challenges like economic crises and political upheaval like Brexit but that travellers like to travel and will continue to do so.
And he said Hotelbeds is able to use its global scale to shift demand away from problem areas or to boost demand in regions that are suffering.
"We see hotels and our customers as our partners and we do not compete with them with our brand," he said.
For Alfonso Paredes, Expedia Group vice president Europe and Latam, the main challenges being faced were customer retention, technology and scalability.
"We need to add value to hotels by making sure we have the right content etc. There is always going to be direct integration especially from the big chains.
"But for independent hotels there's always going to be a need for B2B. We are going to be there for a long time."
Horne added: "The hotel industry is hugely fragmented and even the big chains struggle to drive customer direct.
"There will be an evolution and we will have to be adaptable. There is not great sign of intermediaries going out of the market.
"There will always be a strategy for hotels to go direct but they need to realise there's a need to reach business in hard to reach markets and also easy to reach markets."
García said transparency in the market is here to stay and that will mean more and more competitive pricing.
"They key thing is you partner with someone who can bring you customers without huge incremental costs and also some differentiated product.
"Scale will play a role and the big players can help the smaller ones in this area because we can afford to invest in technology."
The day-long Con-X conference attracted over 300 delegates drawn from clients of Majorcan travel technology firm TravelgateX which organised the event.