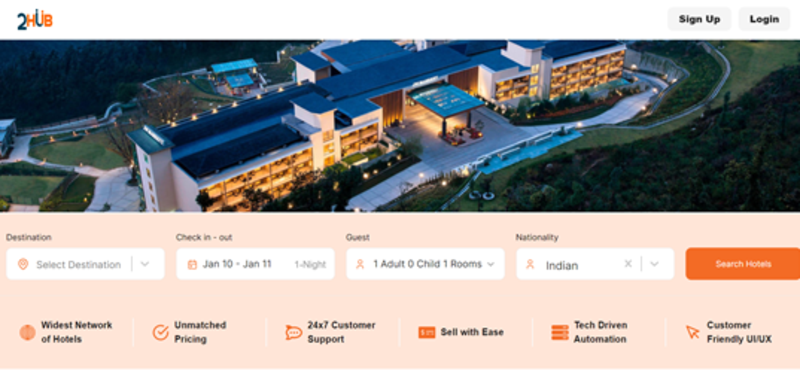 Travel agent booking platform 2HUB partners to integrate GIATA Multicodes
Hotel mapping and deduplication services will ensure more accurate information is delivered to users
Booking platform 2HUB has secured a tie-up with GIATA for hotel mapping and deduplication services.
The B2B travel agent platform was developed by destination management company Eastbound Group that has bases in India, Sri Lanka, Nepal, Bhutan and the Middle East.
The partnership will see it enhance the experience it offers agents with GIATA's 120 million mappings of 554 suppliers and tour operators for over 1.27 million unique objects.
GIATA says it has "continuously set new standards in the collection, verification, processing and distribution of hotel data".
2HUB will integrate GIATA's MultiCodes' network for hotel mapping and deduplication to ensure the accuracy of the content it presents to its users.
Reshma Devaiah, senior sales manager at GIATA, said: "It's clear that every travel company in this industry is looking for a reliable mapping solution which eliminates the humongous effort required in manually mapping hotel content from multiple sources and the costly errors this process entails.
"With that in mind, we're thrilled to collaborate with 2HUB and reinforce our mission to support them to maximise their conversion and revenue by delivering our golden standard mapping approach."