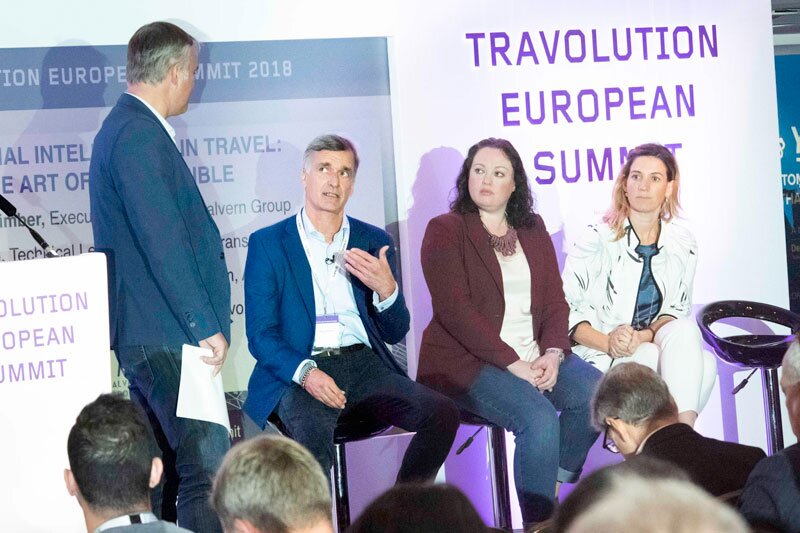 Travo European Summit: AI to transform travel search and customer service
Artificial intelligence (AI) is set to transform travel search and customer service say travel technology leaders.
But AI "is not the answer to everything", according to IBM technical leader for travel and transportation Sharon Moore.
Moore told the Travolution European Summit in London: "We have a huge AI capability at IBM. We think of AI as technology that can understand what we're saying and technology that can learn.
"Machine learning is about looking for patterns in data. It is not a new concept – it's been around for years, but processing power is better these days."
However, she insisted: "Let's not think of AI as the answer to everything. It can simplify a lot of routine tasks."
Sara Pavan, head of the innovation partnership programme at Amadeus Explore, part of travel technology group Amadeus, said: "We have 20 AI projects in development or production. Many are internal, others are with third parties.
"The key areas we focus on are linked to the touchpoints of the customer journey.
"We are also working with the booking part [of the process], pricing offerings in a dynamic way using AI to ensure brands can optimise revenue, going way beyond the traditional [offer] to take account of customer preference and real-time behaviour."
Pavan added: "Data is essential for any company wanting to do AI, and the right type of data – you might have a lot, but it is not good enough. You have to consolidate it in a structured manner."
Hugo Kimber, Malvern Group executive chairman, told the summit: "We got it wrong [in travel] in a lot of ways. We focused on the booking process and are poor on inspiration and planning – on the wider surrounding to the trip. We're interested in what we're trying to sell, not in what the consumer is asking for."
He said: "AI provides an opportunity to refine tagging and really service customers. People ask similar questions over and over and AI can recognise patterns."
Asked whether AI would replace jobs in the sector, Kimber said: "No, it will free our teams to deal with people. It will allow our contact team to spend more time with people who actually want to buy something from us."