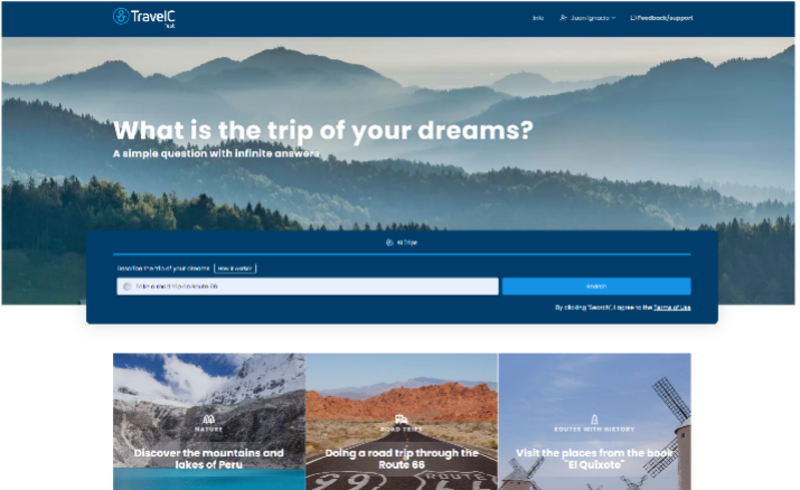 Travel Compositor launches AI-powered booking engine for inspirational searches
The platform will generate a bookable package in a single flow from the inspiration search to payment
B2B tech provider Travel Compositor has launched 'AI Trips', which claims to be the world's first AI-powered booking engine to generate an end-to-end bookable package, in a single flow from the inspiration search to payment.
The European company unveiled the "significant breakthrough" booking engine, designed to transform the travel planning and booking experience by using cutting-edge artificial intelligence technology, at an event held in Cancun this week.
'AI Trips' is developed by a team of experts in AI, UX and travel and uses 12 different technologies, based on artificial intelligence, automatic learning, exclusive processes of transformation of text into travel proposals and a dozen different flows during the reservation, depending on the chosen trip.
It starts with a single inspirational question from the user such as 'I want to take a trip on Route 66 between Chicago and Los Angeles' and from there the system will propose suggestions, take users through choices and selections, and reserve the desired trip including flights and hotel, plus in-destination experiences or services like car rental.
"We are thrilled to introduce AI Trips to the market. With this platform, we've made an even more significant breakthrough in the way travel agents plan and book their trips," said Manuel Aragonés, CEO of Travel Compositor.
"Not only do we save time and effort for professionals and travellers themselves, but we will also provide them with personalized experiences that adapt to their preferences and budget."
'AI Trips' will be available to all Travel Compositor B2B customers from mid-July, for a monthly amount.