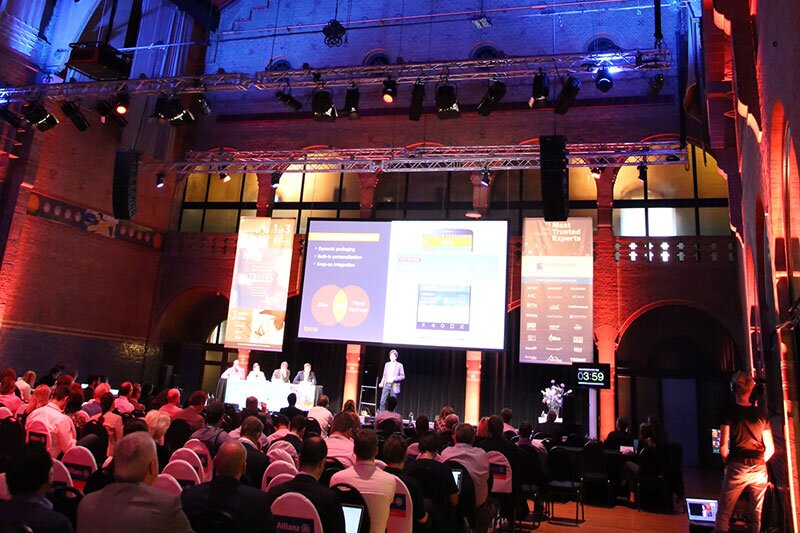 Phocuswright Europe: Expedia boss predicts 'hot summer' amid no signs of cost of living slow down
President of Expedia for Business Ariane Gorin tells the annual conference 'people will find a way to travel'
Expedia is not seeing any signs of a hit on bookings due to the cost of living crisis and is anticipating a "hot summer" for travel.
Speaking at this week's Phocuswright Europe conference in Amsterdam, Ariane Gorin, president of Expedia for Business, said she believes "people will find a way to travel".
She said many of the challenges the sector is facing now are operational with staffing shortages to meaning it is struggling to meet demand which is showing no signs of "tailing off".
"If you look at inflation and gas prices and what's going to happen to consumer spending, the reality is I believe that people have a deep need to travel.
"Even if there are headwinds people will find a way to travel. We are not seeing anything [indicating a slow down] in our trends, but we can't put our heads in the sand."
Gorin said the US removing COVID testing requirements is a "big tailwind" for the industry because this has out many Americans off from travelling overseas.
And she said the recent negative headlines about chaos at airports have also not prompted any impact on bookings.
She said airports and airlines are taking "painful steps" by reducing capacity and cancelling flights but Gorin said this was necessary to provide a "more predictable experience".
Equilibrium is expected to return to the industry in terms of staffing after a mixture of the pandemic and immigration changes has left the industry short of human resources.
"We were hit by people leaving our market during COVID and then changes in immigration trends," said Gorin.
"Countries need to be creative in looking for solutions. Of course there are technology solutions, that almost goes without saying.
"Everyone is looking at what we can do in self service to reduce the need for too much human resources that are not directly helping the travellers' experience.
"Getting people into call centres is not easy right now, so anything we can do to automate what the travellers can do on their own and understand the route cause of the calls is great for everyone.
"We have invested a lot in virtual travel agent technology. Now we see 40% of travellers' queries are solved that way.
"We have done a lot of work on air credits and getting them in the shopping path rather than having to redeem them in a different way."