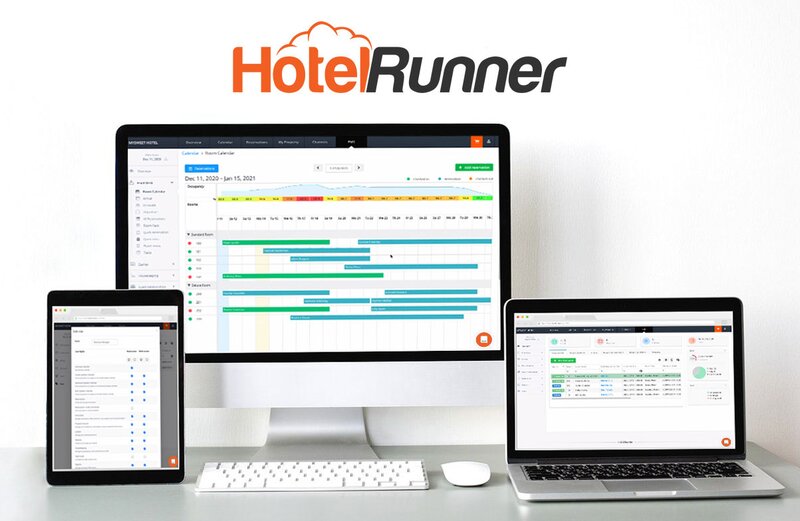 HotelRunner goes global with PMS for hotels after successful pre-release
Distribution platform and B2B network says tech will drive digital transformation in travel
Global travel distribution platform HotelRunner has developed a Property Management System (PMS) which it says will drive digital transformation in the travel industry.
The PMS "is designed to meet all the requirements of a hotelier, from daily operations to high-level needs and requests, for no additional cost," said Hotelrunner.
The technology firm added it is fully integrated with all products and services offered by HotelRunner as well as third-party applications.
The system was pre-released to a limited audience of 1,200 properties from 32 countries but is now being made available globally due to the success it has already seen.
"All features of the Property Management System have been developed with consideration for the sales and profitability of every aspect of an accommodation business, from the front desk and cashier operations, to housekeeping and guest relations," HotelRunner said.
"Aiming to digitalise the tourism and accommodation industries with a suite of dedicated products and services, HotelRunner is on its way to becoming the world's leading one-stop-shop service provider, focused on increasing revenues of businesses of all size with its growing product range."
A B2B network for hospitality companies and travel agencies to find, contract, connect and transact with each other online, HotelRunner works with more than 41,000 properties and thousands of agencies, and partners from 193 countries.
Cihan Co?kuntuncel, director of supply partnerships, said: "Businesses operating throughout the global tourism and accommodation industries continue to face unprecedented challenges.
"For HotelRunner, it was vital we remain committed and focused on investing in technology and innovation.
"As a result of years of planning, we are taking firm steps forward in offering an inclusive solution supported by high-level technology to all our partners, especially our properties.
"We have made significant progress on our ambition to deliver a solution to all the needs of our partners on a single platform at an affordable price.
"Our next goal is to introduce HotelRunner PMS to our network of over 41,000 properties and to complete their operational transformation without any additional costs.
"HotelRunner PMS is a perfect solution, especially for small and medium-sized properties looking to manage their operations effectively using a digital system."
Yi?it Can Bacako?lu, Director of Technology at HotelRunner, added: "Having spent ten years providing our partners with world-leading tourism technology we have acquired unparalleled insight into the challenges and requirements of accommodation businesses of all size.
"Through this insight, and our own personal industry experience, we have been able to develop HotelRunner PMS: a user-friendly, all-inclusive, customisable, cost-effective, and intuitive Property Management System.
"We are proud to meet all the requirements of a property on our platform, which we currently support with numerous products and services."