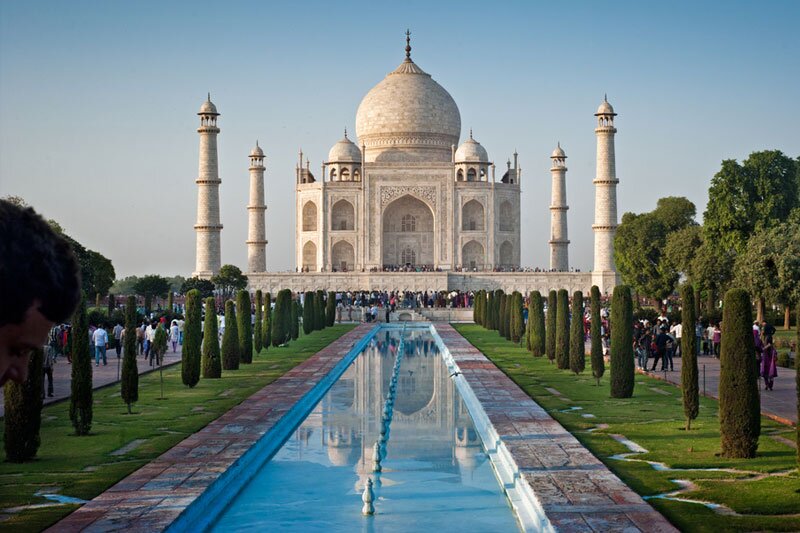 E-visa system for India applications from travellers is reopened
The move was described by operators and travel agents as a 'shot in the arm' for bookings
The trade has hailed India's decision to reinstate its e-visa application service for UK nationals as a significant 'shot in the arm' for bookings.
Tour operators and travel agents expected this week's U-turn to remove a major barrier to sales.
India put e-visa applications on hold during the pandemic and, unlike most countries, did not reintroduce them for UK nationals in 2021, forcing all applications to be made in person.
The decision caused delays affecting thousands of bookings as clients struggled to get in-person appointments for visas in time for their trips, and put clients off booking at all.
UK nationals can now apply for e-visas on the Indian government's visa website up to a minimum of four days ahead of arrival in India.
Southall Travel chief commercial officer Jaymin Borkhatria welcomed the change as "great news".
"India has always been a popular holiday destination for our clients and resumption of e-visas will help fulfil the pent-up demand for this destination," he said.
Abercrombie & Kent chief tour operating officer Kerry Golds said: "The return of the e-visa for British citizens is a significant step forward in removing a barrier for travellers."
Experience Travel Group managing director Sam Clark called the move "an absolute game changer".
He said: "There is nothing that could give Indian bookings more of a shot in the arm than this. We think it was a huge barrier to bookings post-Covid. Travellers are looking for these kind of holidays – but definitely do not want additional admin."
Clark said many clients with existing bookings had been "unable or unwilling" to go through the "old fashioned" and "complicated" in person application process. "We had to re-schedule or cancel [trips] due to issues with clients' visas," he said.
Similarly, Exsus head of trade sales Neil Sealy said the "lengthy and expensive" process had led clients to book alternative destinations. "I regularly received this feedback from agents," he said.
He was confident the change would kickstart sales. "I look forward to seeing a resurgence of bookings to India," he said, adding: "We are a bit late for this winter season, but if travellers are prepared to make last-minute plans I've no doubt our specialists and partners will find last-minute availability over the next few months."
Neil Dobbs, director, Travel Gallery, agreed: "There is a lot of pent up demand and without a doubt we'll now see enquiries for India picking up."
But he cautioned: "There may be a lag with departures for a few weeks as many potential travellers have already made plans for winter long-haul holidays."