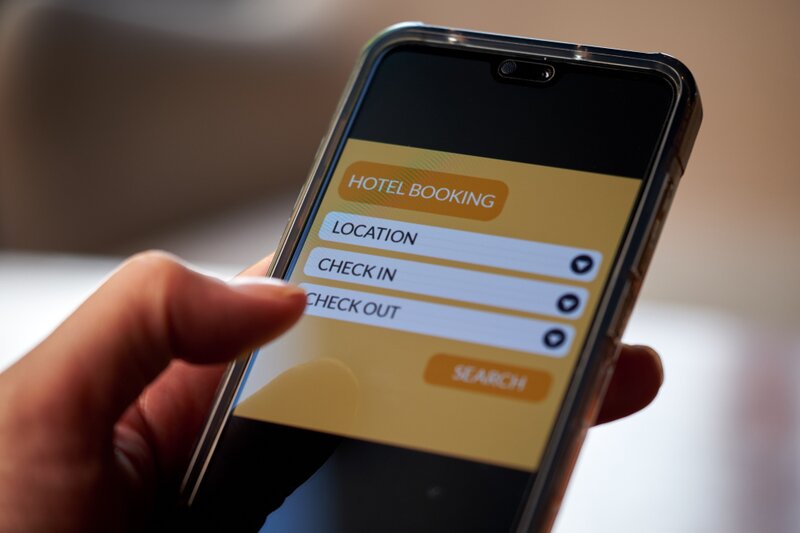 Affilired unveils data analysis that shows huge shift to mobile bookings in hospitality
Q1 this year has already seen bookings from mobile devices reach 28.89%, an increase of more than 75%
Performance marketing agency specialising in travel Affilired, have unveiled analysis of booking data over a four-year period that showed an increased shift from desktop bookings to mobile bookings.
The data was generated by managed campaigns and included over 9,000 properties from 260 hotel chains across the world, during 2019-2022.
Affilired wanted to understand how travellers are now interacting with hotels which would help them adapt their sales funnels.
The international travel industry saw sizeable growth across the globe in 2019. According to SmartTravel in Europe alone, growth was 2% and in the United States it was 1.9%, according to US Travel Org.
That year, online sales generated on mobile devices accounted for 16.15% of total sales. This has since increased as mobile device bookings have from gone 23.04% in 2020, to 24.25% in 2022.
In Q1 this year bookings made from mobile devices had already reached 28.89%, an increase of more than 75%.
Oscar Riera, CTO of Affilired believes the introduction of the Mobile First Index in April 2018 "was instrumental in the evolution of the mobile ecosystem" as well as the change in Google's algorithm which "forced online businesses to optimise their websites for these devices, sacrificing loss of relevance in the search engine." 
Ana Carmona, marcom director of Affilired, added: "Five years ago, online users had a clear preference for using the desktop to complete their online bookings.
"Active browsing on mobile devices and the use of the desktop computer to complete the purchase are distinctive aspects of the purchasing process of the "digital immigrant" generation.
"However, with the explosion of booking apps created by hotel chains and other operators, the adoption of strategies to promote this channel and the reality that we currently have a digital native audience that is increasingly starting to travel, the balance is shifting more and more towards mobile sales". 
While the trend towards mobile commerce is growing stronger, "the convenience and functionality offered by a desktop is still essential for many users when planning and booking their holidays."