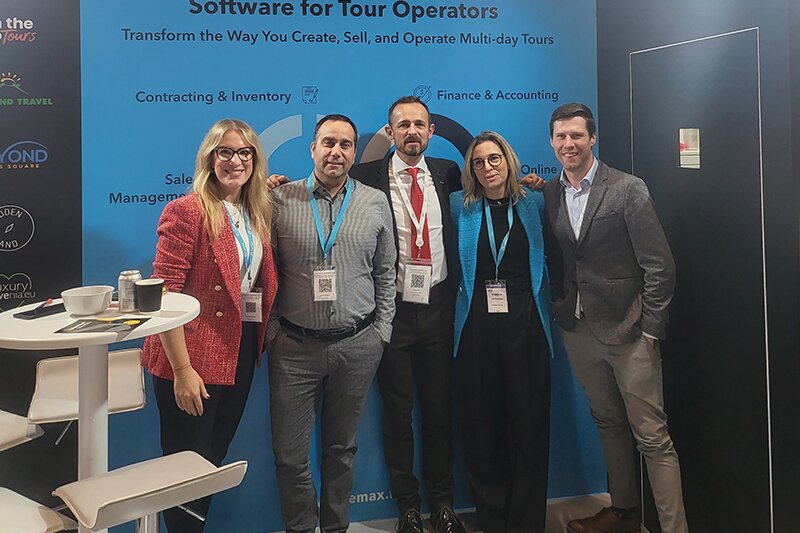 EXPAT EXPLORE TRAVEL CHOOSES LEMAX AS ITS PARTNER ON DIGITAL TRANSFORMATION JOURNEY
The platform constantly evolves based on current trends and client feedback
Lemax is an end-to-end back-office solution for mid to large-sized tour operators and DMCs.
Its web-based platform streamlines the whole process - from supplier and partner management, product creation, booking, and operations to finance.
Expat Explore Travel was looking for a fully integrated, scalable, and reliable platform to support the company's growth and to support them in providing the best possible experience to their customers and suppliers.
Carl Cronje, Expat Explore's co-founder, points out that, with Lemax, they will now have "a fully integrated platform instead of having our product team work in one and our sales and customer service teams in another.
"Our whole product catalogue was done manually in Excel - that will also change. All the information will now be integrated into one place and easily reachable to every team member. This will also help in the decision-making process. Data integrity with a system like Lemax will be something of great value for us."
Digital transformation is a complex process that involves more than a change in a company's IT scenery. That's why it's crucial to establish a strong partnership based on shared core values.
"There are two main reasons we picked Lemax. Obviously, the software itself needs to work. But most importantly, we felt that there's a good connection in terms of sharing the same core values - trustworthiness, openness, and always being ready to help. Also, a solution-oriented mindset.
"Our company is built on these values, and it's essential for us to share them with our partners. So we felt that the relationship is a good fit," explains Cronje.
The Croatian company says that its platform is designed with travel companies in mind and constantly evolves based on current trends and client feedback.
Mate Kostovski, the founder and chief executive of Lemax, adds that "Lemax's main aim is to increase overall efficiency, improve customer and supplier experience and satisfaction, bring additional revenue from upselling, centralise business processes, and offer a clear business overview, thus promoting data-driven business decisions.
"The final result of all mentioned is the increase in profitability. And that's precisely how we hope to support Expat Explore's growth."
"Having the opportunity to work with this extraordinary team of people has been a privilege for me personally, as well as the entire Lemax team. The journey behind us is just the beginning of the partnership ahead that resulted in extending the Lemax family. We have learned so much during the process and continue to grow together.
"I am certain there is a massive success to Expat Explore Travel's story and its team that genuinely and honestly lives according to their values - the same values that brought our companies together in the first place," concludes Kostovski.