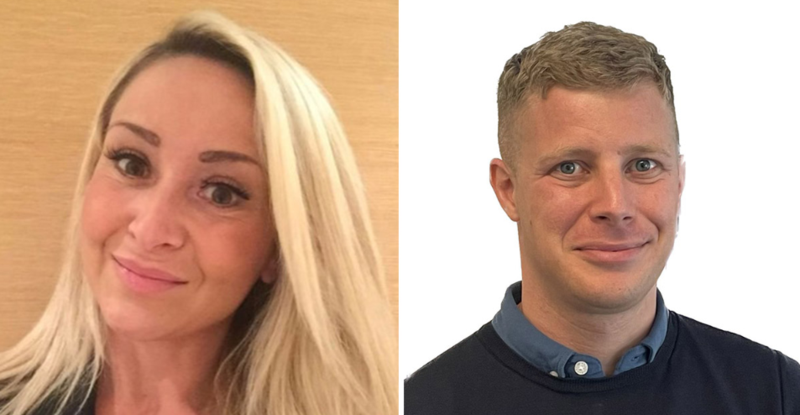 Suntransfers push for growth with two new recruits
Keeley Leck will look after northern europe sales while Amedeo Rizzi will head up sales in southern europe
Airport transfer specialists Suntransfers has expanded its sales team to grow sales and B2B partnerships in the UK and Europe.
Keeley Leck joins as head of sales for northern europe while Amedeo Rizzi will head up sales in southern europe.
Leck joins from Spanish-based global bedbank, Smyrooms, where she led sales for the UK, Ireland, and Nordics. During her impressive 20 plus year career,
With over twenty years of experience, Leck has also previously worked for companies including HolidayTaxis, Youtravel and Medhotels.
Rizzi moves from global attraction pass tech giant Go City. He was also previously at tour operator, Axis & Globe Travel, where he was responsible for leading sales teams throughout Europe.
"I am delighted to welcome the "dynamic duo" of Keeley and Amedeo to the Suntransfers team. Together, they bring a combined total of over 35 years' experience in a wide variety of travel industry sales and management disciplines to Suntransfers," said Andy Baker, Suntransfers' Global
Andy Baker, B2B director of Suntransfers Global is delighted to welcome the "dynamic duo" to his team.
He said: "I am confident they will make an immediate impact, and their expert contribution will be invaluable in growing the company's B2B distribution throughout the UK and Europe.
"Keeley and Amedeo are the first of several key appointments Suntransfers will be announcing over the coming months in response to a record start to the year for our business."
"They're joining Suntransfers as we celebrate our 15th anniversary and at a pivotal, and positive, point in the company's development.
"Not only are bookings reaching pre-pandemic levels, but we are also seeing a return to growth driven by a concerted focus over recent years on enhancing our B2B platform."
He added: "While the past few years have been challenging for Suntransfers, as they have for the travel industry in general, we made good of the enforced downtime to refine and expand our proposition for B2B clients, for example, by expanding connectivity with key strategic API partners and plugging the Suntransfers product into several additional holiday booking websites and travel agency systems."
"Our commitment to providing accessible and competitively priced transfers for the travel trade is paying off as B2B already represents over 25 per cent of sales, a figure we are confident will continue to grow."