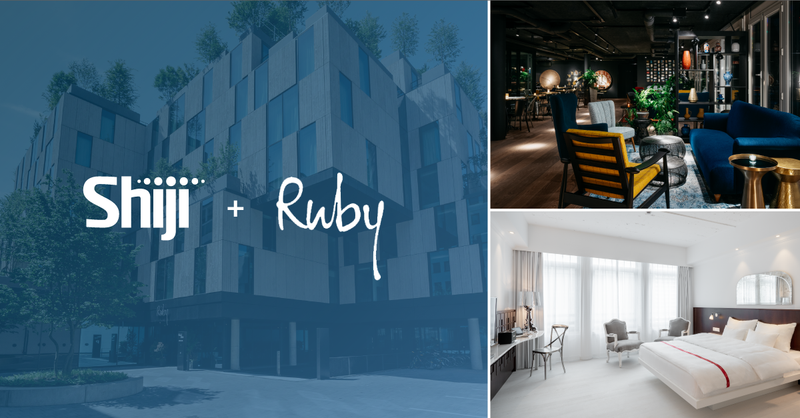 Shiji completes integration of property management system with Ruby Hotels
The Shiji Enterprise Platform was chosen by the European hotel group to enhance the guest experience and improve operational efficiency
Ruby Hotels has completed the integration of the Shiji Enterprise Platform property management system across its portfolio.
The operator has partnered with the global hospitality tech developer to enhance the guest experience and improve operational efficiency by streamlining IT maintenance and security.
Ruby Hotels has implemented the Shiji Enterprise Platform across all its hotels in Austria, Germany, Switzerland, Netherlands, and the UK. New hotels in Ireland and Italy are also being equipped with the platform.
The luxury Ruby Hotels brand promotes offering great guest service and a philosophy of being "smart with space" and streamlining processes and digitising systems to save costs for the hotels and guests.
The Shiji Enterprise Platform, was developed to offer efficiencies for groups and chains, especially across multiple countries.
It provides advanced security and privacy management, process automation and group guest profile management.
Other features include central management and configuration that helps operators to open hotels faster and reduces workload for on-property teams.
Fabian Zellinger, vice president corporate development, systems and new ventures at Ruby Hotels, said:
"We are excited to partner with Shiji and implement Shiji Enterprise Platform in our hotels, it supports our lean luxury model and gives us more ways to optimise the guest journey.
"Shiji's solutions contribute to our efforts to digitise the guest experience and streamline our operations.
"With the growth that is already in play for the group, we needed a system that can deal with new hotel openings and fits our geographical roadmap. Shiji is set-up for that."
Wolfgang Emperger, senior vice president for Europe, Africa, and the UK and Ireland region at Shiji Group, said: "Working with such an innovative group as Ruby Hotels is really an honour for us.
"The fast growth of the group combined with a true vision for hospitality and using technology as a solution to bring even better service and luxury to the guest is visionary.
"At Shiji we see technology as the vehicle to enable hotels deliver better guest experience sand Ruby Hotels really does that."