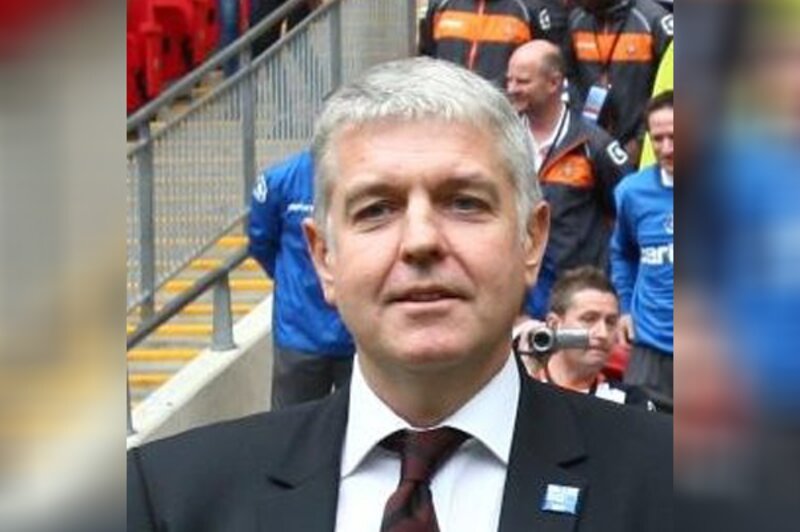 Tributes paid to OTC founder and former lastminte.com managing director
OTA 'visionary' Mark Jones passed away last week aged 57
Tributes have been paid to Mark Jones, a trailblazer of the UK OTA sector during the first dot com bubble, whose death was announced this week.
In 1998 Jones founded Online Travel Corporation (OTC) which grew rapidly and was listed in 2000 before being acquired by lastminute.com for £59.4 million.
During its time as an independent company OTC pioneered the dynamic packaging travel revolution as the internet, technology and the advent of low cost flying ushered in the digital era.
Former colleagues who worked with Jones remember him as a "wonderful person", a "ball of energy" and the "visionary" behind one of the UK's pioneering OTAs.
John Bevan, now dnata Travel Group divisional senior vice president, who worked with Jones at OTC after it acquired Emap's digital travel brands and then at lastminute.com, said Jones was the driving force.
"I didn't know it then, but when Mark acquired the travel brands from Emap back in 2001 he gave me my break. My time at OTC was exceptional in every way. OTC was the first proper dynamic packaging OTA where you could book flight and hotel together. Ahead of lastminute.
"Mark was a ball of energy, he was 'Mr go super-fast' and was so passionate. He had a real vision for this OTA stuff. Even when he got into lastminute he was quite disruptive, always challenging the way things were done.
"He will be proud of all the amazing people he had working for him, so many took great roles at lastminute.com after they acquired OTC and on from there."
OTC co-founder Vic Darvey, who is now chief executive of Purplebricks Group, said: "Jonesy was my first ever boss, and what a way to start.
"He was a very inspirational leader with a clear vision of how we could use technology to create a better experience for consumers here in the UK.
"OTC was a small business by comparison, but we punched well above our weight, and I have no doubt that we would not have been as successful as we were without the passion, energy and enthusiasm of Mark as our leader.
"He was way ahead of his time and the driving force of so much innovation in the online travel space.
"On the face of it, he was the leader of a very successful public company who went on to have a very high-profile career, but scratch below the surface, and you would have found a family-first, rugby loving, down to earth rock-solid friend and colleague."
Thomas Bangert, who got his first career break in travel with OTC thanks to Jones and who is now chief commercial officer at gamified hotel marketplace Midnight Deal, said:
"I joined OTC in 2001 when Ifyoutravel got acquired by OTC as a commercial manager, in charge of developing an ad sales strategy and ad revenue from scratch for all of our sites as well as OTC sites like onlinetravel.com, bargainholidays.com, ferrybooker.com.
"It was a hell of a journey, one that has proven fruitful to both OTC and myself - all thanks to Mark. He gave me the opportunity to build something and allowed me to grow into the professional person that I am today.
"It was a fabulous journey with lots of great memories where I grew to respect and adore Mark as a leader and an esteemed colleague and friend.
"It was the old ways, the great energy of an overcrowded open office space, an outspoken, but fair and funny boss, heated and animated meetings, lots of after work fun in the local Twickenham pubs and, of course, unforgettable office parties where Mark would come on stage and sing from one of his favourite songs, Sweet Caroline. Amazing memories."
Another former colleague Carol Dray, previously commercial director of VisitBritain who joined Jones at Rank after lastminute.com, offered this tribute on Facebook:
"Heartbeaking news. I had the privilege of working with him at lastminute and Rank – his energy and enthusiasm so compelling – always 'we can do this'! A team player and all round wonderful person – my thoughts are with his family."
Jones, who was 57, passed away on April 20 after a long battle with cancer. His son Ben, who like his younger brother has followed in his dad's footsteps by becoming an accountant, thanked industry well-wishers for their "genuinely lovely" tributes to his father.
"Me and my siblings always found him an inspiration. He was a very passionate man and he always taught us that it was important to love whatever you do. It's lovely to see that crazy passionate guy reflected by people we have not heard from for years.
"Although he was an extremely driven man, he was a family guy. I cannot think of a moment in my or my siblings' lives that he missed. He had that amazing ability to drop everything in order to spend time with his family."
Over just three years after Jones founded OTC it launched 120 travel websites as it went on a whirlwind acquisition spree, snapping up B2C brands such as TravelCoast, Joint Venture Travel, Ifyoutravel, Travelstore, Deckchair.com, and Allhotels.com.
OTC also worked a number significant B2B clients powering city breaks for Thomas Cook and working with Expedia, Kuoni and media titles like The Guardian and The Telegraph.
Speaking in 2003, Jones explained what he believed to be the key to his success. "Our business model. Our white-labelling strategy has allowed us to acquire customers at a lower cost, with less sales and marketing spend on each booking," he said.
"I also believe that due to the broad mix of our business (corporate and consumer, package holiday and independent travel), our technological achievements (dynamic packaging), and our low cost base, we can compete well in a market that operates on tight margins."
A chartered accountant by trade, Jones, who was educated at Llanelli Boys Grammar and Swansea University in his native Wales, specialised in the travel sector and financial regulation working with the likes of Sunmed, Redwing and Destination USA.
Having sold OTC to lastminute.com in 2004 he was appointed managing director of the OTA, a position he held for three years during which time he was also group managing director B2B for Travelocity Europe.
Under his leadership lastminute.com saw revenues exceed £1 billion and the core UK business move from loss to profitability. The group's B2B brands, OTC, Holiday Autos and bedbank Med Hotels increased gross sales by 40% and income contribution by 60%.
After leaving lastminute.com Jones joined the gambling sector as managing director of Mecca bingo parent Rank Interactive from 2008 and took on his most recent role as digital director of Gala Leisure in 2017. He was also chairman of property management software firm Arthur.
Jones' funeral will take place on Thursday May 12 at 1.15pm at Basingstoke Crematorium. He is survived by Louise, his wife of 29 years, and three children.