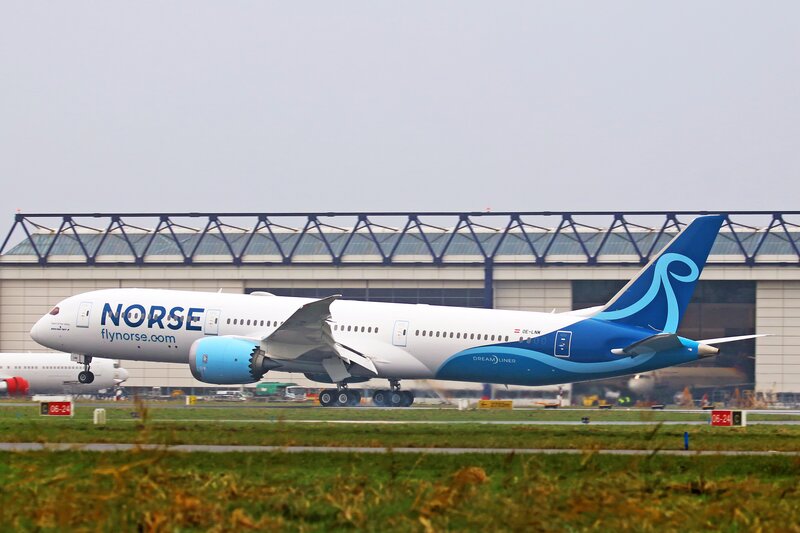 Norse and Flyr strike virtual interlining partnership powered by Dohop
Transatlantic passenger will be able to travel to more locations across Europe and beyond thanks to the agreement
by Aidan Poole
Norse Atlantic Airways and Norwegian carrier Flyr have announced connected flights powered by interlining technology specialist Dohop.
As Flyr joins Norse's interline platform, passengers can travel to more locations across Europe and beyond.
The platform was launched last July and currently offers over 600 weekly connections to airports across Europe and the US, made possible by tie-ups with carriers including Norwegian and easyJet.
Adding Flyr to the mix means passengers can reach new destinations and benefit from extended offers between Tromsø, Oslo, and New York.
Norse's deal with Flyr is powered by Dohop, which uses API technology to generate fares and prices for users.
A single booking means passengers can make connections between flights on separate airline networks, with Dohop managing the connection and airlines maintaining customer ownership if a delay occurs.
Zoe Osborne, head of commercial partnerships at Norse Atlantic Airways, said: "We are very pleased to further expand our connectivity offering to our passengers.
"Combined with our previously announced airline partners, we will be able to provide even greater choice and convenience for passengers wishing to travel across the Atlantic."
Thomas Ramdahl, chief commercial officer at Flyr, said: "We are pleased that through the partnership with Norse Atlantic Airways and Dohop we will be able to offer our guests, and a wider number of potential guests, a wider reach to international destinations and enjoy the benefits of virtual interlining."
Sarah Hanan, chief commercial officer at Dohop, said: "We're thrilled to be bringing together two forward-thinking carriers like Norse Atlantic Airways and Flyr with this cost-effective solution, facilitating growth, new commercial opportunities, and offering complex itineraries across Europe and North America to their passengers."