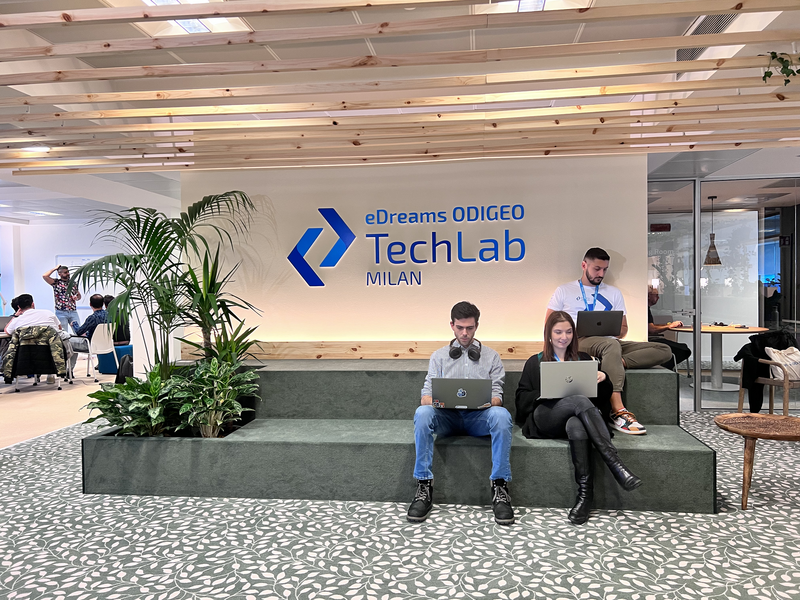 New technology hub opened in Milan by eDreams ODIGEO
Facility joins other centres of innovation in Porto, Barcelona, Madrid, Palma de Mallorca, Alicante and Budapest
A new innovation centre has been opened in Milan by leading European OTA group eDreams ODIGEO as it expands its reach across the continent.
The Milan Tech Hub joins other centres for IT development in Porto, Barcelona, Madrid, Palma de Mallorca, Alicante and Budapest.
Opodo parent, eDreams ODIGEO says it expanded its global technology workforce by 250 people in 2022 as it continues to grow its Prime subscription service.
Dana Dunne, chief executive of eDreams ODIGEO, said: "As demand for leisure travel and subscription services continues to grow, we are perfectly placed to embark on the next stage of our journey.
"Ensuring that we provide our customers with an unparalleled experience is key to our success, and to that end, we are investing in expanding our network of Tech Hubs across Europe and recruiting top talent to join our team and help us continue revolutionising the travel industry.
"Our Tech Hubs play a crucial role in supporting our continued growth as a subscription-based business and their contributions will have a significant impact on millions of travellers across the world. We are eager to see the bright future that lies ahead for eDreams ODIGEO."