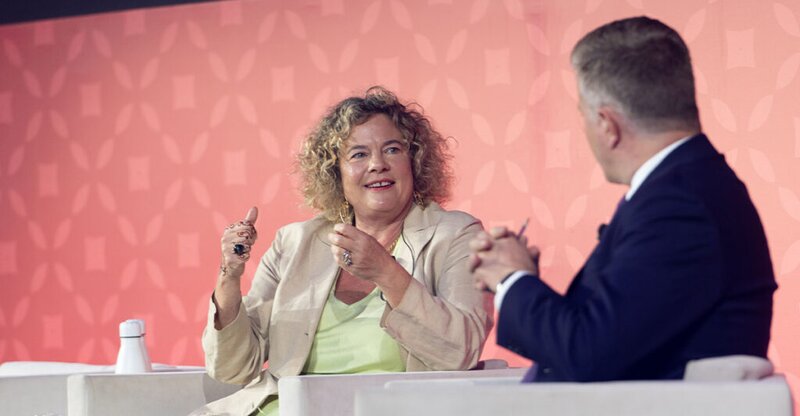 Founder of online community Noon urges travel to target 'invisible' queenagers
Women aged 45 to 65 control 95% of household spending decisions, Abta convention told
Travel marketeers have been urged to target 'queenagers', as midlife women make 95% of spending decisions – but they feel invisible, the Abta convention has heard.
Eleanor Mills, founder of platform Noon which targets women in midlife, told delegates in Marrakech that "queenagers" are aged about 45 to 65 and "coming into their prime".
"Women are coming into their power at 50 yet culture does not celebrate that," she said.
Citing research carried out with consultancy Accenture, she added: "We control 95% of all household spending decisions, yet we're often completely invisible in marketing and advertising.
"About 63% of university-educated UK women aged 45-60 are more likely to buy from a brand that represents them.
"It is smart business sense for brands to target women with the cash, who are making the decisions."
She said ads showing a "silver-fox couple clinking champagne glasses" were not necessarily effective, especially as 40% of this cohort live on their own – but praised brands such as Intrepid Travel and Seabourn.
Queenagers book a huge range of trips, including family holidays, city breaks, soft adventure tours, spa escapes and skiing vacations.
Mills told delegates about a friend, who is a partner in a law firm, and booked and paid for a 50th birthday trip to Venice for 22 friends but complained no brands target her.
"She has no kids, no partner and money to spend – heading into quite a bad recession, it makes sense to speak to queenagers," she said.
Another contact runs a concierge service for big banks and told her that 90% of holiday decisions of their high-net-worth clients are made by women.
"Follow the money, particularly in a recession," she commented.
"Brands that represent their lives will really reap the benefits. If you get this right, you can unlock that spending."
This cohort is also the "bank of mum and dad", paying for the travel of their Gen Z children or booking multigenerational holidays with grandparents too.
Mills said Facebook is "slightly losing its way" for marketing but highlighted newsletters, LinkedIn and word-of-mouth recommendations as important channels.
"I am passionate that our time has come; we are in our prime; we have the money and you need to start speaking to them," she urged delegates.
Photo credit: Arif Gardner