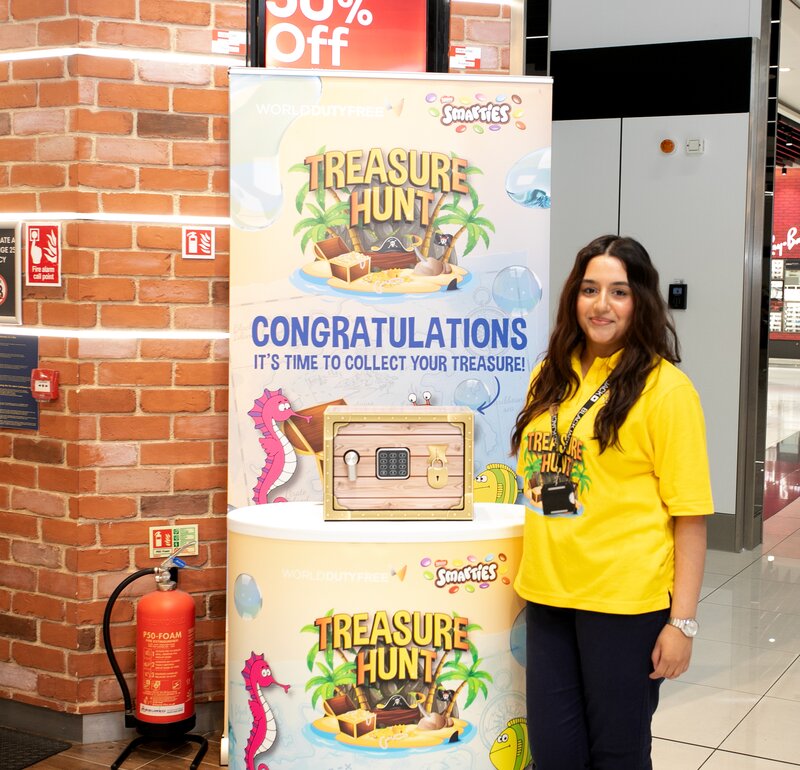 Blackjack Promotions launches first interactive AR campaign with Dufry
Designed to enhance airport experiences for families, the immersive treasure hunt has seen over 1,000 participants in first 10 days
Travel retail and brand experience specialist Blackjack Promotions has launched its first augmented reality immersive campaign aimed at families during the busy summer period.
The campaign was launched in partnership with Dufry, a global travel experience player with operations in more than 75 countries, that are a partner of Blackjack Promotions for twenty years.
AR initiative, the 'summer treasure hunt' is currently live in two World Duty Free stores in London Stansted Airport and Manchester Airport.
Designed to enhance the airport experience for families during the busiest months of the year, families are invited to scan a QR code with a smart phone inside the store and capture clues, while seeing animals come to life on screen.
Each clue takes the user to a number which is recorded on a postcard, and on completion children can claim an activity prize.
The campaign, which launched earlier this month attracted over 1,000 families in the first 10 days across airports and will be live until 27th August 2023.
Leanne Nutter, Brand and Retail Director at Blackjack Promotions, says: "As we approached a busy summer period, we set ourselves a challenge to come up with a creative concept that would help families travelling with children enjoy the airport experience even more. We understand that travelling, particularly with young children, can sometimes be difficult especially if flights are in the early hours or unavoidably delayed.
"It's important that we help take some of that stress away. Developing the entire idea from concept to execution, and building all of the augmented reality in-house, has been incredibly exciting and certainly sets the bar for future campaigns."
Eve Fifer, UK commercial director of Dufry, said: "Blackjack Promotions are a trusted partner with whom we have worked for 20 years, so when they came to us with this idea, we knew it would be a success.
"Blackjack Promotions has extensive experience in delivering exceptional experiential solutions. The team truly understand their clients' needs and this immersive concept is the perfect example of how the team take that understanding and deliver a campaign that captivates and engages the audience."