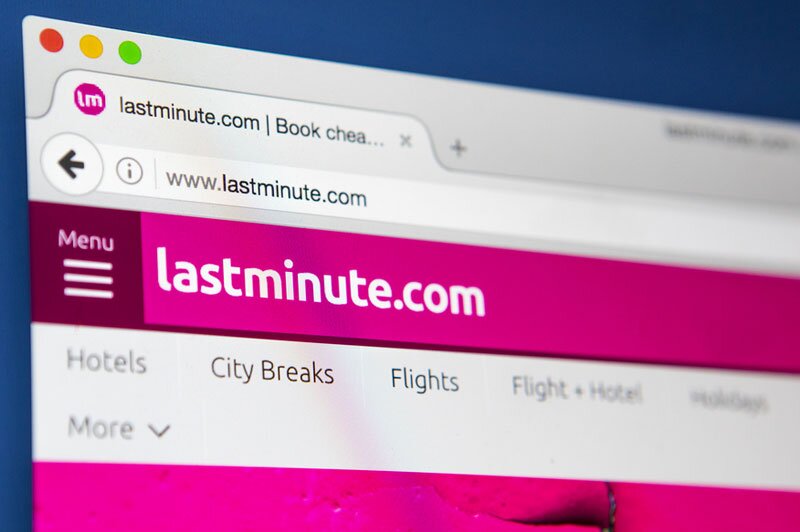 Lastminute.com repays all Swiss pandemic state aid
OTA reveals first-quarter bookings up 19% year-on-year
Lastminute.com has paid back all outstanding Swiss state aid sourced during the pandemic after bookings rose by 19% year-on-year in the first quarter of 2023.
The European OTA said the results were driven by strong demand from customers and a higher share of holiday packages, with related revenues increasing by 75%.
Reporting adjusted earnings for the first three months up by 39% to €13.2 million, the company disclosed that earnings under international financial reporting standards fell by 18% to €8.4 million due to higher cancellation costs and lower voucher "misredemption".
The first quarter of 2022 still included working hour reduction subsidies of €1.1 million.
The company had agreed in December to settle a probe in Switzerland into allegations that Covid-19 payments had been fraudulently obtained.
Lastminute.com said: "Thanks to its strong financial position, the company paid back all outstanding amounts to the Swiss state secretariat for economic affairs (SECO) at the beginning of May 2023, closing the administrative procedure."
Chief financial officer Sergio Signoretti said: "In Q1, we were able to convert the market recovery into profitable growth.
"Also, we have paid back all the outstanding amounts to SECO in full, which shows our strong cash position and resilience and concludes the administrative procedure."
Chief executive Luca Concone saidd: "We have grown significantly in Q1 2023, with a record quarter in terms of gross travel value and revenues.
"Furthermore, we have shown our strong focus on profitability with adjusted ebitda growing proportionally with the topline.
"The concerted efforts to hire IT developers in 2022 was instrumental in boosting our technology investment and improving product excellence with new strategic initiatives."
The firm's annual meeting, initially planned for June 13, has been delayed until June 30.
The board approved to propose to the meeting to reconfirm Concone as chief executive.
Non-executive director Maria Teresa Rangheri is set to be approved as executive corporate officer, heading areas including corporate communications, HR and enterprise risk management.
Non-executive director Valentin Pitarque has resigned with immediate effect and will not stand for re-election at the annual meeting, the company said.