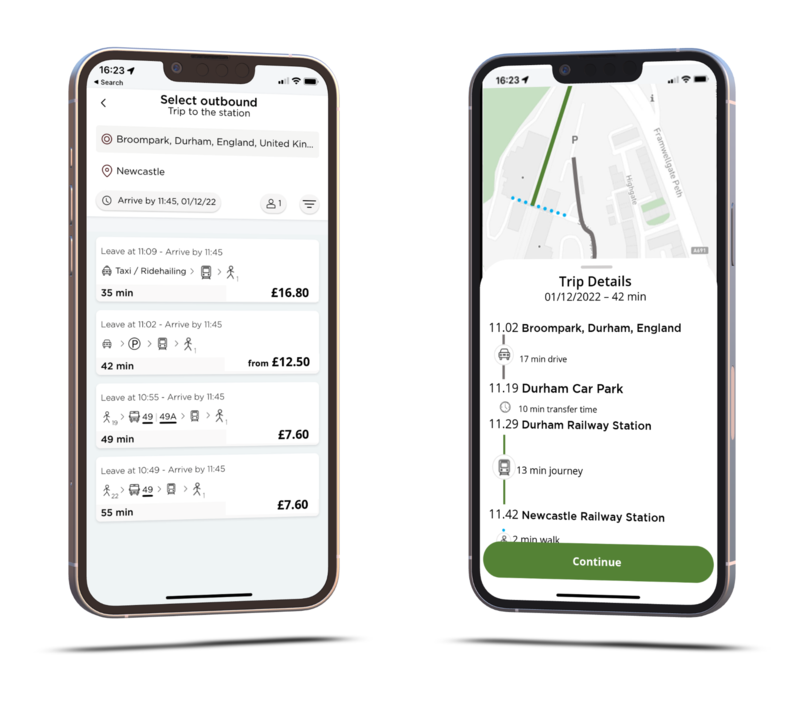 Iomob schedules launch of seamless mobile travel tech for later this year
The UK/Spanish start-up has developed a platform that will allow users to book multimodal trips in one place
by Aidan Poole
Travel software start-up Iomob (short for Internet of Mobility) has announced the unveiling of seamless mobile travel technology it has developed has been scheduled for later this year.
The platform will integrate with existing transport websites and apps globally to enable third-party connections so that travellers can book and pay for a door-to-door multimodal trip in one place.
The UK and Spain based firm has grown to include 7,000 taxi fleets, 10,000 car parks, 1,800 public transit feeds and micro mobility in more than 270 cities, with a focus on sustainable travel across the UK, United States, and Europe.
Iomob's platform has been in development for three years and has already integrated with Bolt, CMAC, VOI, Hub Parking, Tier, Q Park, Bolt, Human Forest, Lime, Dott, Nextbike, Spin, Beryl, Parkimeter, Karhoo, Santander Cycles, Superpedestrian, Smartzi, Cab9, HOPR, Carzac, Via, and Gig Car Share.
Adrian Ulisse, Iomob's UK managing director, said: "All over the world, people are the victims of disjointed journeys through a failure to link transport networks and modes of transport, which results in a negative passenger experience and unsurprisingly, many private car trips.
"Iomob's disruptor technology is designed to 'supercharge' existing transport and mobility apps around the world, providing greater access to sustainable travel options and for the first time, a seamless travel experience for people everywhere.
"With a focus on sustainability and carbon reduction, Iomob enables passengers the ability to discover, plan, book, pay and fulfil any mode of mobility, anywhere, including taxis, ride-hailing, parking, bikes, e-scooters, carshare and rental.
"Our clients can provide better value and experiences which are both better for their customers and better for the planet."