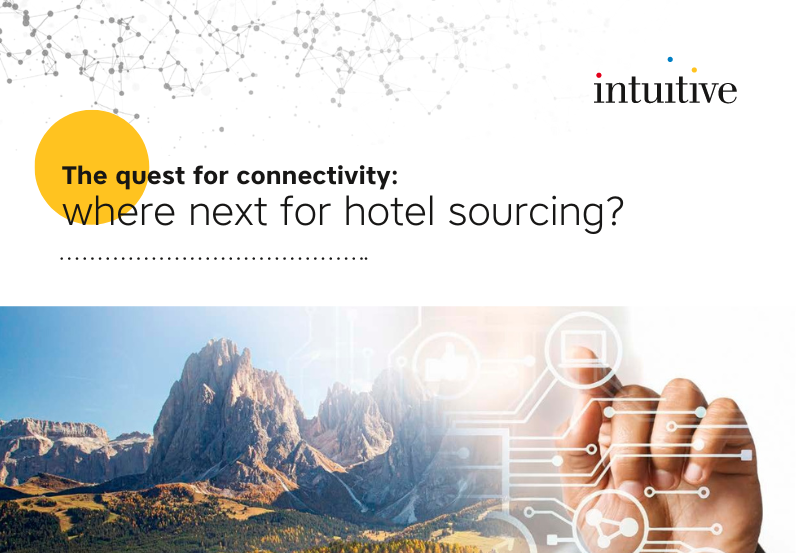 WTM 2022: Key trends in hotel sourcing tech identified in intuitive report
The UK-based developer set out to understand current trends on use of APIs and how to simplify a complex process
by Aidan Poole
Travel technology developer intuitive has published a new report on hotel sourcing and connectivity to coincide with its presence at World Travel Market in London this week.
The report, compiled in collaboration with the Belvera Partners, draws on the findings of surveys intuitive conducted among leading OTAs and tour operators about challenges and successes.
The surveys sought to understand the current landscape of API use and how technology can simplify the complex space of hotel inventory management.
The survey also helped intuitive validate what's happening with their 50 new customers on the iVectorOne API.
The report covers challenges and trends surrounding connectivity and provides predictions from those surveyed on the industry's future.
It found 83% of respondents said they invest in technology to "keep pace with API connectivity," while 80% said they need "increased access to more travel product".
Intuitive has also provided recommendations on how OTAs and tour operators can create a strategy for hotel sourcing and connectivity, as 63% of those surveyed have increased Channel Manager connectivity in the last three years.
Andy Keeley, the commercial director of intuitive, said: "We received a great response to the survey so thank you to all of those who contributed.
"Hotel sourcing technology is a key strength of ours and an area of significant investment, so it's fantastic to get this external input and validation.
"The results from the survey have provided us with a thorough review of the landscape and identified some key trends - some of which we expected but nonetheless, we are still surprised by the prevalence of them.
"We encourage anyone who works within this area to download the report on our website to read the full story."
The firm's latest version of the iVectorOne API gives travel companies the flexibility to choose the services they want and integrate them with their own reservation system.