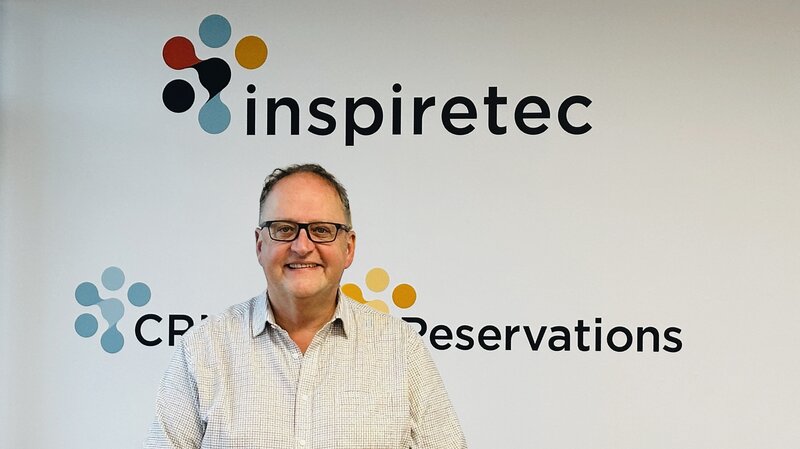 Industry tech veteran Jon Pickles joins inspiretec as chief revenue officer
Newly created role will drive growth through focus on CRM platform, agent IT and customer experience
Specialist travel technology developer inspiretec has appointed industry veteran Jon Pickles to the newly created role of chief revenue officer.
The Cardiff-based firm says the appointment is part of its growth strategy which in recent years has seen it develop a new Customer Relationship Management (CRM) system for travel firms.
Pickles has extensive experience in the travel technology industry, most recently chief operating officer at Kaptio and as global director for The Travel Corporation.
Here he implemented the Trafalgar, Contiki and Insight Vacations parent's first Software-as-a-service global CRM system through an integration with Salesforce.
Prior to that he created a CRM technology start-up, delivering innovative CRM and marketing solutions to leading UK travel companies including Thomas Cook, Tui, First Choice and Cosmos.
In September 2022, Pickles joined The Remarkable Group to head up new division Unify Data & Analytics as chief executive.
In his new inspiretec role Pickles will have responsibilities for running the new business team and driving growth, with a focus on marketing the firm's CRM and travel agent product as well as having overall responsibility for the company's wider marketing strategy.
Simon Powell, chief executive of inspiretec, said: "It is fantastic to have Jon on our team, he is a highly regarded professional with a huge amount of experience that will be invaluable to us. We have some clear growth goals and I know Jon will make a huge difference to our presence in the industry going forward."
Pickles added: "My appointment comes at a really exciting time in inspiretec's growth. It is great business and I'm looking forward to focusing on customer experience and customer service management, with CRM fronting their booking technology."
Pickle's appointment sees Richard Baker, previously chief commercial officer, take on the new role of Chief Customer Officer, responsible for taking inspiretec's customer experience into the new age.
Baker said: "Our strategy is to continue to put customers at the very centre of our business and through my new role we will be putting more emphasis on this than ever before.
"We want to remain engaged with our customers at all times, getting under the skin of their businesses and closer to them than ever before."