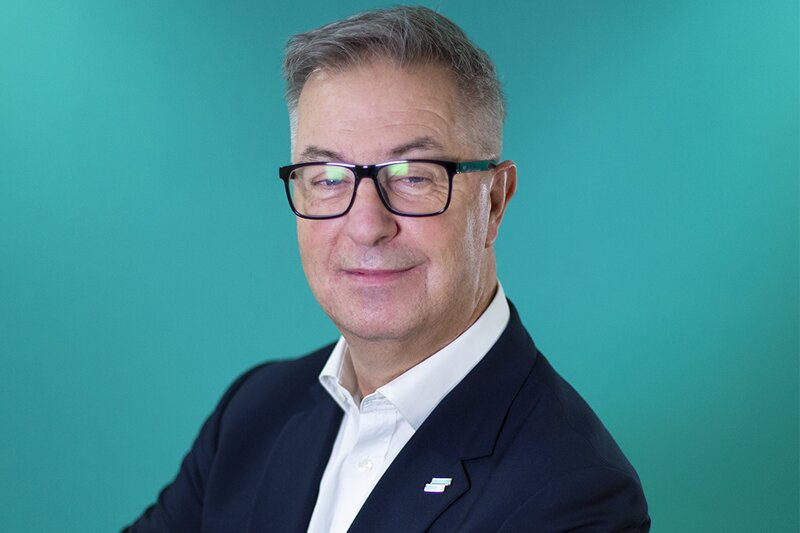 Travolution Summit 2021: How tech can ensure trust in travel takes off again
'People trust people – that's something the pandemic hasn't changed', says Somo's Nick Hynes
Ahead of his keynote at this year's Travolution Summit, Nick Hynes, co-founder and chief executive of digital agency Somo explains how technology can restore trust in the travel industry
 When the long-awaited travel 'green list' was announced by the UK government, there was more confusion than celebration.
Only six countries made the list, many of which are still not accepting foreign tourists.
Pair this with confusing messaging about which countries required hotel quarantine versus at-home quarantine, which travel providers were offering to foot the bill for mandatory tests, and how many travellers are required to take for their entire journey.
It certainly wasn't the vote of confidence the travel industry and would-be travellers were looking for and desperately needed.
With holiday plans and international travel plagued with uncertainty for the last 15 months, the way we travel – and how we feel about travelling – has changed drastically for many.
Some fear getting sick, some fear getting stranded with last minute border closures, and some fear having their holiday plans cancelled with no certainty about rescheduling or refunds.
More than ever, consumers are looking for assurance from the government and the travel industry, and it's going to take a lot more than website FAQs and emails from the chief executive to instil trust back into the sector and get people travelling again.
Thinking local, here to stay
As a result of the pandemic, there has been a much bigger focus on local.
We are living, shopping and working more locally, with many city dwellers considering a similar move as places like Cornwall are overtaking London as the most searched for location for buyers.
For many, it will be hard to shift back to the mindset of travelling more frequently again, even for leisure.
But I think there is value in keeping some of this local mentality, particularly when it comes to high street travel brands.
Many have had to move out of their bricks and mortar stores recently under pressure from the pandemic and increasing digitisation before COVID.
However, I feel that the shutter shouldn't be lowered just yet. You may disagree with me but I still think there is great value in the high street travel store – but not the store as we know it.
We are a much more distributed population now, therefore, there will be changes in demand and what consumers want.
Using the physical store front as an experience hub might just be the way to bring customers back, instil trust, and revolutionise the sector that has been screaming for change.
Think about how much fear has become part of people's lives now – especially when it comes to foreign destinations for travel.
Reassurance is incredibly important, but for many people they're not going to find this by reading an article online.
Most people will get reassurance from talking to people they know, people like them, perhaps even from the same area.
There is an implicit trust there, opposed to talking to a complete stranger – or perhaps even a bot – over the internet.
Uncertainty will restrict demand, so if there is a way to bring the human back and offer that personal touch to reassure would-be travellers that it is safe to travel again, the sector can kick back into gear.
Virtual aiding the decision process
The future of the high street travel store rests on its successful reinvention of the idea of 'a destination'.
You need to offer other reasons for people to go in-store, other than sitting at a desk and having someone help organise your travel itinerary for you. This is where digital could have an interesting new role to play.
Think about how many people tried virtual experiences during the last year. Events have pivoted in the face of social distancing rules, offering audiences a digital and virtual 'reimagining' of the original event.
Take the music industry, it saw companies offer would-be gig goers the chance to experience their favourite bands live on stage whilst in the comfort of their own home.
For many this now might be their preferred experience, rather than paying exorbitant prices for pints and being pushed and shoved in the mosh.
Now, imagine going into your local high street travel store ahead of ski season and being offered French wine and fondue whilst you take a virtual tour of the chalet and village you are considering booking, and then being given a VR headset to virtually ride down the slopes you will soon be skiing.
That's certainly something I'd enjoy from my local store, and something I'd recommend to my friends so they could see a resort's facilities ahead of booking their summer holiday.
Of course, nothing virtual could ever fully replace or accurately compare to the physical. But reviewing a holiday experience first to give a consumer the confidence in the service might just convince them to book in the future.
As our experiences with digital and VR expand – whether that's with travel, or music gigs –  this can generate even more demand to physically go back to these events when we are ready.
The key thing being here is offering a unique experience that mixes offline and online and, most importantly, builds trust.
It's not the end of human interaction; it's just a different kind. And because of this, in-person experiences and service has to be more valuable than simply transactional.
People trust people – and that's something the pandemic hasn't changed.