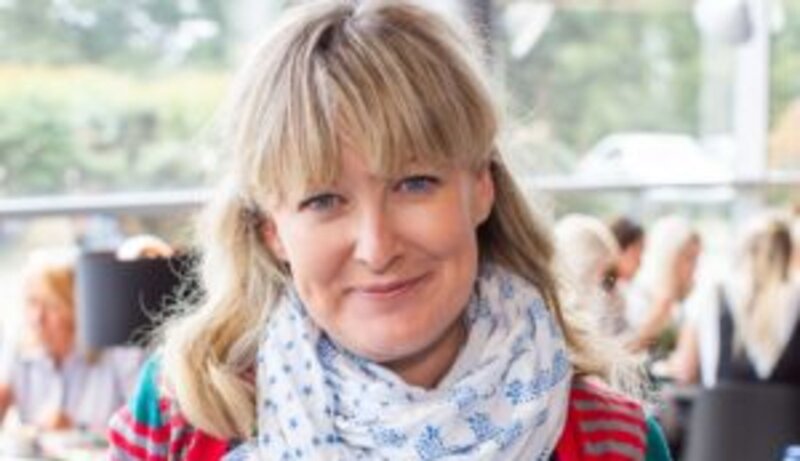 IWD 2022 Guest Post: How to balance the scales for women in STEM careers
Travelport's Sharon Doyle says change does not happen overnight but there are tangible things that can be done
Sharon Doyle, global vice president global product management at Travelport, says despite the recent push for gender equality in science, technology, engineering, and mathematics (STEM) careers, women are still the minority in these fields. She says change doesn't happen overnight, but there are tangible actions we can all take to balance the scales.
The last decade has brought a surge in awareness and support for young women who aspire to be scientists, engineers and innovative game-changers in technology-related fields.
While organisations like Girls Who Code are making strides in closing the gender gap, additional structural change is needed across the globe so that we can establish a more inclusive culture for future generations.
For example, women make up 48% of the US workforce – but only represent 27% of the 10.8 million Americans working in STEM; and the number is even smaller in the UK, where women make up only 24% of the STEM workforce.
In my career, I started out coding, and I began to solve complex challenges through technology and product development.
Now, I lead globally dispersed product and development teams that are creating solutions to simplify the complex world of travel. Throughout my career, I have seen personally how culture follows structure.
In fact, studies have shown that in large established groups, culture (as well as behavior and mindset) is influenced by changes in the organisational system and design.
This means, that in order to really change culture, we have to start with changing the organisational system.
I believe this approach can apply outside of organisations as well – we just have to think about structural changes in equality so that cultural change can follow.
We cannot 'will' cultural change into existence. It only comes about through actions.
Gender stereotypes are a catalyst that can lead to negative, uncomfortable environments for women in STEM; and it's not difficult to imagine that these factors could also contribute to other career paths.
Looking back, as I compare my experiences with other women in STEM careers, I realise I am very fortunate that I have received a lot of support from both male and female leaders.
It was probably more important to my development than I realised at the time.
In my role leading product teams at Travelport, I am re-locating to Mexico from the UK to lead the creation of our new technology hub in Guadalajara this year.
Consider the technology talent in Guadalajara, Mexico for a moment. The city has earned the name 'the Silicon Valley of Mexico' as the local government has helped to facilitate the growth of technology research and development across the region.
It's a tech hotspot where companies like IBM, Intel and HP have established thriving R&D facilities.
And despite Guadalajara's dozens of technology-focused universities and available jobs, only 8% of women in Mexico are choosing a STEM-related career.
As Travelport is growing our technology team in the region, I've made it my mission to ensure we are implementing the proper equity structures to embed an inclusive environment for women in engineering and product development roles from the start.
And on a global level, I believe we, as a society, have an opportunity to bring more diversity into the technology sector and grow our abilities to solve problems and innovate – if, and only if, we can stop excluding women and minorities from what we view a successful technology leader to look like.
Looking across the travel and technology industries, I believe there are four things we can all be doing now to encourage future generations of women to pursue fulfilling careers in technology and engineering.
Highlight STEM subjects as a path to a creative career.
Although I have been interested in mathematics and science subjects for as long as I can remember, we have a perception of science as being 'on or off' or 'zero or one,' but STEM subjects are much more creative.
Successful technology solutions require people that can see problems in new ways and will forge new paths in solving them.
As the daughter of parents who pursued both arts and sciences, I was encouraged to think about technology in this way.
When I was coding in my early career, I would build a picture of the system in my mind in a similar way to how a sculptor would see a statue from a block of marble.
There were endless possibilities with how this piece of art (or engineered solution, in my case) could turn out, and it was up to me to work out the best path to the desired result.
I like to talk about engineering and coding in this way because I believe we don't highlight enough of the fun, creative side of coding which may encourage more girls to learn about technology
Break unconscious bias habits at home and encourage STEM learning
We must encourage all children, especially young girls, to focus on science and mathematics from an early age. Sure, every child will find they have different interests, and that's okay.
But for young girls who enjoy investigating problems and coming up with new and interesting solutions using the magic of numbers and science, it could be the jumpstart to their future career.
Many of my male colleagues throughout my career are in full support of women in STEM.
Many have recognised their own unconscious biases as they thought about their own daughters, nieces, sisters and female friends.
Many have seen the ceilings they may have unintentionally installed.  We should all be striving to remove gender bias from our home life, as well as our work life.
Fuel the 'geeks are cool' trend
Popular trends are a part of every generation, and, maybe I'm biased, but these days, geeks are the cool. Really, they are.
With the likes of Mark Zuckerberg, Steve Jobs and Elon Musk showing the world that being innovative and bold can lead to success, 'geeks' are being increasingly more admired alongside athletes, movie stars and other celebrities.
Since talent comes in all forms, it's important that we encourage children who show an interest in STEM subjects from early on.
Let's make sure there are female names that become top-of-mind when listing tech-stars in the next few years.
Measure diversity and embed inclusivity in your company's DNA
Initiatives to improve upon Diversity, Equity and Inclusion are a central focus for many large companies these days, including here at Travelport.
But if we want to see true change in the corporate world, measuring diversity and inclusivity needs to be more than a one-and-done metric for annual reporting.
At Travelport, for example, we have identified our own benchmarks through an employee-led survey to identify the details behind the diverse backgrounds that make up our workforce.
We are using these metrics to set our own realistic talent acquisition goals, to ensure they mirror the diverse talent within each geographic location.
But even with diverse talent, it is important that companies – especially technology companies – allow all employees to bring their 'whole selves' to work and provide a truly inclusive environment.
This International Women's Day, I hope that as we celebrate all of the women that have broken glass ceilings and charted a new course for future female leaders, that we also reflect on the existing stereotypes that will continue to hold future generations back if we let them.
It's important that we, as a global society, start making these changes now to help encourage young girls to pursue their interests in science and technology for future generations.
Because at the end of the day, a world without diversity would be a very boring place. So let's #BreakTheBias.