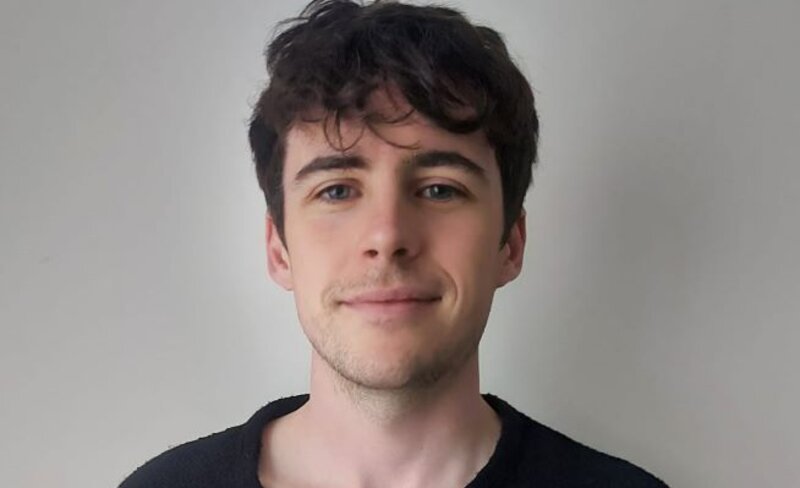 Guest Post: What will the Metaverse mean for travel?
Spacehuntr's Harry Prince says the 3D digital environment could change the way we shop for destinations, accommodation and attractions.
Harry Prince, creative content writer at Spacehuntr, says the 3D digital environment could change the way people shop for destinations, accommodation and attractions.
The future is, of course, inevitable. However, the technological fantasies of science fiction always seem ethereal.
But with the advent of the Metaverse, reality is now finally at stake. It's strange to have something akin to science fiction now feel so real. It's tangible.
This concept – a fully immersive and persistent 3D digital environment – is not new. However, the Metaverse is a line in the sand. It's a watershed moment in internet culture.
It's a statement of intent from the Facebook group: to force a convergence of conventional personal computing with virtual and augmented reality headsets. But will it work?
How Could the Metaverse Impede Traditional Traveling? 
A total takeover of the metaverse on the travel industry is a scenario where people no longer physically travel to destinations but experience them in a virtual reality.
This is an outright takeover that, let's be serious, is a bit far fetched.
We might be doubtful about the Metaverse fully replicating the tourist experience. However, there are still meaningful ways to make its mark on the travel industry.
Firstly, people can use the metaverse to window shop for holiday destinations and accommodation.
Imagine wandering through two cities while in your living room, comparing and contrasting, examining prospective hotels and attractions in 3D. Is this so far-fetched?
Secondly, it could be a way to check in on friends far away. As we know, people love face timing and calling from abroad.
It would be a massive hit if the Metaverse could make that more immersive.
With hologram technology, you could sit in a square in Vienna talking to friends on vacation while you're on your lunch break back in Amsterdam.
And thirdly, it's going to be a welcome addition to the events industry. Speaking to Dietrich Moens, chief executive of Spacehuntr, he told us:
"The event industry has seen a massive surge – accelerated by Covid – in virtual and hybrid events.
"The issue is engaging these remote attendees, who find them less fulfilling than live events. So the Metaverse could be the thing that event planners have been looking for."
And finally, Dietrich was also excited about the implication it might have on business travel, "The metaverse could be the answer to travel when travel is a chore," he said.
"And when I say that, I think about business travel. I think of things like meetings and site visits. It could save some busy people a lot of time and energy."
It's Impossible Until it's Not
We are getting ahead of ourselves, though. This is all hearsay at the moment because we don't actually know what the Metaverse will look like.
It's a tantalising mystery as to how effective it will be.
Given the current tech we have, it's easy to be cynical. However, as with all technological leaps forward, it's only impossible until it's not.
Think of what phones can do now. Twenty years ago, the capabilities of smartphones would have been like a dream, but now they're as normal as breathing.
Likewise, with remote work, or virtual events, nobody would have foreseen how easily we all adapted to working from home.
Who knows, perhaps in 20 years from now, we'll all exclusively travel through the Metaverse.
People Still Read Physical Books
However, even if the Metaverse gives us a wholly immersive experience of walking through The Forum in Rome, who's to say people will take to it?
The thing is, people are already feeling alienated from modern life. We're nostalgic beings who yearn for authenticity.
In fact, people go out of their way for a taste of sincerity, of something real.
We do it every day. Think of shoppers ignoring the ease of self scanners to be served by a real person.
Or how about the reader overlooking the remarkable convenience of e-readers to read lumbersome paper books.
Folk are adamant about experiencing real, local life when it comes to tourism – getting off the beaten track, eating what the locals do, and indulging all that idealised romance.
And what about nature holidays? Research says that escapism and distraction, combined with digital detoxing, are the core reasons for the increase in nature holidays in the last decade.
What answer could the Metaverse have to that? Facebook can't replicate the splash of water on a face or the smell of trees in the wind. Not yet, anyway,
So What Does The Metaverse Mean For The Travel Industry? 
So what do we make of all this? I think it's an easy bet that the Metaverse will affect business travel and the event industry.
It facilitates trends that are already in motion, after all.
As for travel for leisure, things are less clear. It's doubtful that the Metaverse will replace the travel industry as we know it.
However, it could change how we shop for destinations, accommodation and attractions.
And, it could be a fun new way to communicate with people abroad.
About the Author
Harry Prince has been the creative content manager at Spacehuntr since 2020. With a keen eye for SEO and strategy, his areas of interest include event technology, trends, marketing, catering, architecture, and interior design.