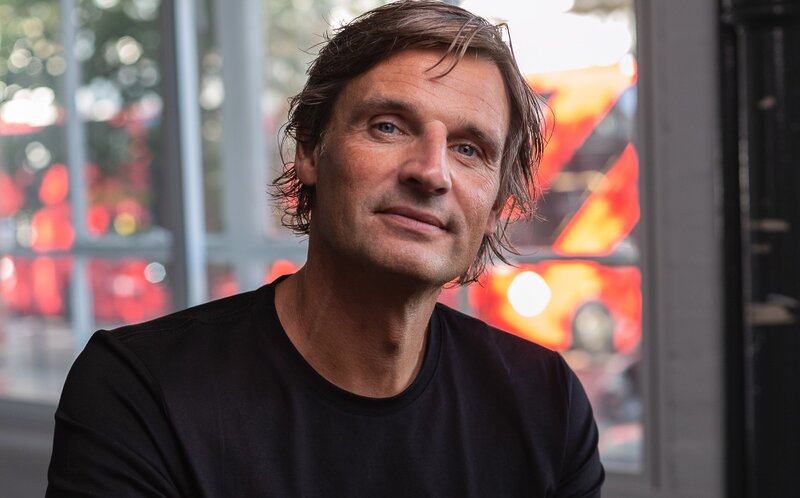 Guest Post: Three ways video can help revive travel
Fergus Dyer-Smith, Founder and chief executive at Wooshii, says travel mareketers need to show customers what they are missing
Fergus Dyer-Smith, Founder and chief executive at Wooshii, says travel mareketers need to show customer what they are missing
COVID-19 put an end to ten years of growth for the travel industry as borders closed, flights were cancelled and customers stayed at home.
Estimates put the decline in global revenues for 2020 at 55%, with some forecasts not predicting a return to pre-pandemic levels until between 2023 and 2025.
While the outlook appears bleak for the travel industry there is a silver lining to every cloud.
Recently the UK government announced quarantine free travel for those who are double vaccinated, however, despite these steps forward, a recent study by Wooshii found that consumer hesitancy to travel is still high with the main barriers cited as safety concerns around COVID-19 and its new variants, along with  the risk of losing money if holidays are cancelled.
To overcome these barriers marketers need to show consumers what they're missing and there is no better way to do this than through the power of video.
With 27% of adults worldwide now watching more than ten hours of online video a week, video is cementing its position as the dominant medium for people to consume content.
They say 'seeing is believing' so how can video help breathe life back into the travel and tourism industry?
Inspire a movement
Following the lift of lockdown restrictions in July 2021 Google searches for holidays soared by an incredible 762% as the UK's population dreams of getting away become a reality.
Yet, with sales and marketing budgets depleted due to the effects of the pandemic, many travel companies are suffering from a lack of brand awareness.
Here, video can play a leading role in boosting brand awareness and building anticipation by capturing the imagination of these would-be travellers.
Airbnb, for example, has spent much of its marketing budget this year on its international 'Made Possible by Hosts' campaign.
The campaign centres around video and aims to educate guests about the benefits of being hosted and to inspire more people to become hosts.
The key to developing a creative and engaging video is to keep it short so it's easily digestible on social media platforms such as Twitter, Instagram and YouTube.
It's also important to tailor the content for market segments; COVID has increased the fragmentation of the travel market, not only by type and geography, but by vaccination status, demographics and risk appetite. Personalisation can help deliver the right information to the right audience.
Finally – make it snappy. With so much competition for attention, it's important to include a strong call to action and most importantly, feature your brand.
As an example, United's 15-second YouTube campaign from 2019, rewound a sequence of exhilarating experiences of sunlit coves and bustling markets to a single moment – a person booking on its mobile; that year the company reported that this ad was responsible for 52% of all its YouTube click-through conversions.
Engage your travellers
Once a traveller is aware of a brand, the next challenge is to get them to book and to do this brands need to evoke sentiment from the user.
The ability of an advert to resonate with viewers is largely influenced by the emotion it provokes.
Video is the ultimate medium for travel marketers looking to forge emotional connections by allowing them to tell an immersive story that would-be holiday makers can envision being a part of.
By developing a video that provokes an emotional response, marketers are able to tell a story that has both functionality as well as providing peaks of emotion that takes the viewer on a journey.
Not only do these story-telling videos help encourage travellers to a destination but it can also build brand trust by showing the holiday maker exactly what to expect if they travel with you.
Additionally, you can continue to retarget those travellers who may have dipped their toe in the pool but have yet to book a holiday, thus pushing them further down the funnel.
United's successful YouTube ad, for example, was directly targeted at consumers who had already made travel-related searches.
Reassure your holidaymakers
Lack of awareness and engagement have always kept customers from booking but the difference in 2021 is that COVID has heightened people's anxieties about travel.
According to Wooshii's 2021 travel survey, COVID safety is the biggest concern for travellers.
To get their customers over the line, travel marketers need to do more than simply advertise the experience – they need to answer people's concerns around Covid and pave the way for a seamless travel experience.
In Wooshii's consumer survey, 7 in 10 respondents agreed that video demonstrating a holiday provider's enhanced COVID precautions would make them more likely to book a stay.
When crafting a video make sure to answer key questions travellers may have. Are you providing an adequate amount of time to provide detailed information on any requirements in addition to displaying the incredible holiday.
Make sure you are being transparent and honest both about the facilities your users will be experiencing at their chosen destination but also about the steps required to be COVID safe and any possible challenges.
Travels renaissance
While the UK has made the most of staycations with trips to Cornwall and Devon all but selling out in 2021, the desire to explore the wonders of the world is still strong in vagabonds and wanders across the globe.
By using the power of video to highlight the safety, enjoyment and experience of different destinations the travel industry can begin to recoup and rebuild as it emerges from the depths of COVID.
By allowing travel brands to visually communicate their hard work to potential customers they'll find it possible to boost revenue, get great returns on marketing spend and ultimately help people rediscover their passion for travel.