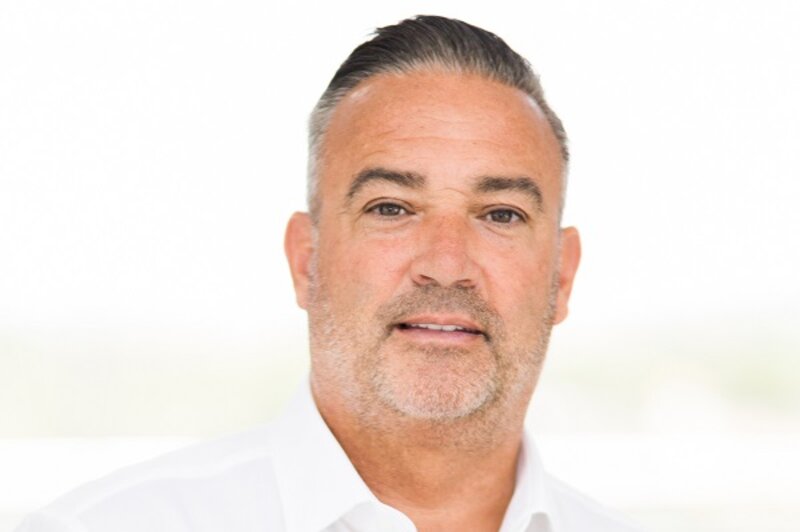 Guest Post: The power of technology will get us travelling again
Digital innovations forced on us in 2020 will make travel more efficient, says If Only's Gordon McCreadie
Digital innovations were forced on us in 2020 but will make our industry more efficient, says If Only general manager Gordon McCreadie
I hope it's been very happy new year to you all. While it wasn't the start to 2021 I'd hoped for, with another national lockdown and a new variant to contend with, I'm determined to stay positive. With the vaccination programme in full swing, and a backlog of holiday-hungry customers, we've got to be hopeful that, as an industry, the only way is up.
If last year taught me anything, it was the need to embrace change and face every situation with a contingency plan. Never in my wildest dreams did I think we would be out of the office and working from home for an entire year, or that I would find myself relying so heavily on technology for work and everyday life. Digital innovation and communication is so important, it's prompted me to think more about the relationship between technology and the good old human touch, particularly with the current emphasis on social distancing and other Covid protocols.
Physical interaction is a challenge at the moment. With tiers changing by the day, and businesses forced to open and close at the drop of a hat, it's very difficult to establish the best plan for field sales teams, for example. Yes, we live in the age of video call meetings, and our business development managers are only a phone call away, but does that really replace the traditional store visit, usually accompanied by a coffee, lunch, or cheeky glass of fizz? I'm inclined to think not. While we will always go over and above to ensure our travel agents are supported, hosting regular online training sessions and offering digital support over social media and email, we're counting down the days until our team can get back out on the road and visit you all in person.
One advantage technology has is speed. Nine times out of 10, you can achieve things faster online, and while staff experience will always remain invaluable in the travel industry, businesses must have technology to support this. Particularly in the current climate, bookings and enquiries don't necessarily take place from 9 to 5, so if you don't have a platform to facilitate agent queries out of this period you're going to miss out. That's why we invested six-figures into new systems, including launching our own bookable website in 2021 after agent feedback. While it can never replace first-hand knowledge of our specialists, it will enable travel agents to make quick, simple bookings outside of core business hours.
With a new, faster booking system, we can retain the human experience and service synonymous with our luxury offering while using technology to improve procedures and efficiencies. After all, the incredible individuals behind the telephones and computer screens are the essence of any brand, something technology can never replace.
Whatever it takes to travel
At times we've begrudged meeting with colleagues, friends or family via a screen over the past 12 months, but I have to take my hat off to the people behind much of this year's emerging technology. Without it, who knows whether any of us would've been able to enjoy travel, albeit reduced, in the way we have, or maintained relationships in the same way. From automatic temperature checks and tracking apps which have helped reduce physical contact to video tools and project management platforms which have allowed us to stay connected, it's totally opened my eyes to the power of digital innovation.
While there are many things I miss and can't wait to see return – a cold beer in a bar abroad with the family, or the feeling of a bustling airport lounge before a flight – I'm very much of the mindset that we have to rely on new technology where we can to get things moving faster. In many ways, Covid-19 has ultimately accelerated technological changes that would eventually have appeared anyway. In the future, we may see the emergence of more e-tickets and itineraries, QR code menus, or bar codes to enter hotel rooms and attractions. I genuinely believe many of the changes are for the best.
The more the government invests in these changes, alongside rapid testing, airport scanning and temperature checks, coupled with the vaccine rollout, the faster our industry can bounce back from our greatest challenge to date.
Therefore, whether you're something of a technophobe, or a technological trailblazer, let's welcome these innovations with open arms, as they help us get customers travelling once again.