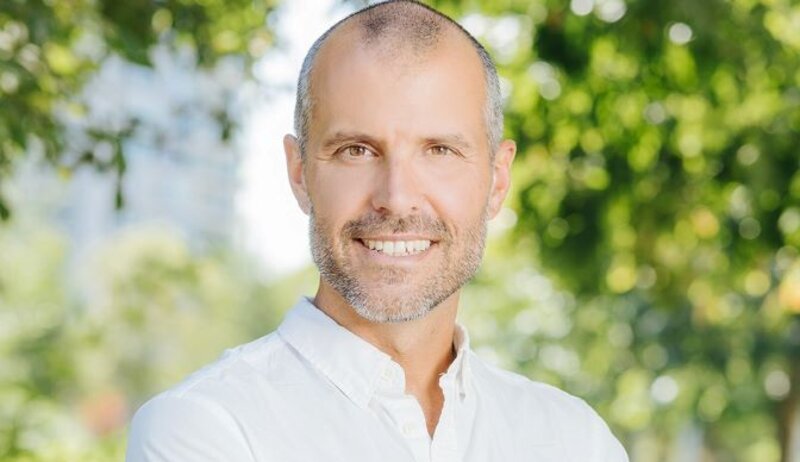 Guest Post: The flex trend – a new way to live, work and travel
Jetstream's Emmanuel Lavoie on a market opportunity that has opened due to the COVID pandemic
Emmanuel Lavoie, chief executive of Jetstream Hospitality Solutions, on a market opportunity that has opened due to the COVID pandemic
Finally, we are breaking free from the restrictions of the pandemic, but one fundamental change is here to stay: remote working.
We've experienced a new way of living and don't want to go back. Leavetown.com research shows 81% of those surveyed want to continue working remotely in the future and a McKinsey report states 41% are more productive working this way.
Companies forced to mandate remote working have discovered that it has led to happier, more productive employees and, for some, the return to the office may never happen.
Removing the daily commute from routines has liberated many people, leaving them free to enjoy a better work/life balance, not to mention significant cost savings.
Could remote flexible working be the long-searched solution to work stress, time limitations and traffic jams?
And what are the implications for our wider travel aspirations? As our living/working habits become irreversibly blurred, the way we choose to travel is also changing.
The flex living appeal
Travellers have recognised the benefits of self-contained accommodation – privacy and safety – and begun to choose this option for remote working reasons as well.
A change of scene, mental health benefits and outside space are all advantages which have contributed to the success of short-term rentals as a sector this year. The key factor though has been flexibility.
As we start to recover globally from the pandemic in 2022, travellers will continue to search for the personality of short-term rentals as opposed to pure play hotels.
Now aware of the convenience and spoiled with home-like amenities such as kitchen areas, guests expect this going forward in any type of property.
Digital nomads take this travel trend to an extreme, giving up a fixed abode permanently. But as workers choose to live, work and travel in a new, flexible way, they can choose to live like nomads for as little or as long as they wish.
Airbnb's chief Brian Chesky believes that a flexible way of living is the future and said the three major shifts have been, "people can travel anytime, they are traveling to more places and they are staying longer".
The lines between work, travel, short stay and long stay trips are now converging. Flex living can also refer to accommodation that is tailored to guest/resident requirements – such as staying for longer or needing a desk to work from.
At Jetstream, we advise property managers to embrace this change as we predict this movement will grow in 2022, since 87% from a five-country Airbnb survey said they prioritise the importance of flexibility when they travel.
Tech's influence on travel
We've recently witnessed the biggest seismic shift in hospitality tech, condensing years of technological innovation into 18 months.
As companies scrambled to find solutions to cooperate and work effectively from remote locations, tech stepped up to provide new, practical ways of achieving this.
Without being able to gather around the water cooler for catch-ups and to maintain relationships over coffee, there has been an explosion of tools to recreate this culture virtually, and bridge the communication gap, in companies which are working remotely.
Video conferencing software and virtual worlds such as Zoom, Slack and Loom have provided workers with the ability to stay connected with their colleagues, in a whole new way.
Zoom saw a substantial increase from 10 million users pre-pandemic to 300 million during, and generated a 317% rise year-on-year in revenue, at $2.6bn.
As well as strengthening culture and employees' greater sense of belonging, companies can adopt these innovative platforms to also boost productivity in their workforce.
Worldwide, many companies have realised the benefits of going fully remote or using a hybrid work model.
It's thought that over time company operational costs could be reduced by one third – something not to pass over lightly.
Companies are learning to expand their talent pool to hire top candidates from anywhere. At Jetstream, we have successfully embraced a 'remote first' culture, with employees working across the world in Canada, Spain, the UK and the Philippines.
We've had our eyes opened to the endless possibilities for workspaces – by no longer needing to be in the office, people can travel and work from different locations while still being connected to their careers.
Hotel operators look to the short-term rental model to meet remote worker demand
The event, restaurant and hospitality industries were all disrupted by COVID. During the height of the pandemic, we weren't even permitted to go to a restaurant.
And with the hyper-awareness of the virus, guests wanted and needed the privacy of having their own kitchen and in-house amenities.
Short-term rentals offer these benefits and now that travellers have had a taste of the hotel alternative, will they want to go back?
Hotels are beginning to catch onto this opportunity and we are seeing more redevelopments tailored to this shift.
Marriott International has launched and expanded their Homes & Villas sector going from 2,000 whole-home accommodations to 25,000 globally.
Hotel owners are considering the benefits of adding kitchens and workspaces to some of their floorplans to take advantage of this trend and the growing demand for flexible space.
Travellers are choosing properties with time-saving smart home tech solutions, like contactless locks and home monitoring systems.
Again, this provides convenience for guests and now they've used this tech they won't want to return to struggling to get in contact with a property owner to solve an issue when it can be quickly sorted through a message.
It's not surprising 92% of business travellers are more likely to book rentals with smart home tech. This is another area hotels could emulate to increase their bookability with remote workers.
Flex and the 2022 market opportunity
The tailwinds for short-term rentals will only continue to grow stronger. AirDNA data suggests extended trips will continue after seeing a rise to 16% of total stays at 28 days or more in September 2021.
This trend is reaching across the pond to the UK and Europe – with the top 50 European markets growing 128% over the past two years.
The percentage of those working from home will likely keep rising over the next few years, but only time will tell if the flex living trend will continue to shape the way we travel in the future.
However, what is certain is that there is a market opportunity opening up around this trend, which hotels can tap into in 2022.
About the author
Emmanuel is chief executive of Jetstream Hospitality Solutions, an all-in-one technology platform and services solution that provides a powerful way for owners, managers and developers of multi-unit rental properties to maxise revenues and realize opportunities in the short-term and flexible rental market.
 Jetstream combines best-in-class marketing expertise and distribution technology with high-quality customer support to deliver guest delight, streamline operations and reduce financial risk. https://jetstreamtech.io/