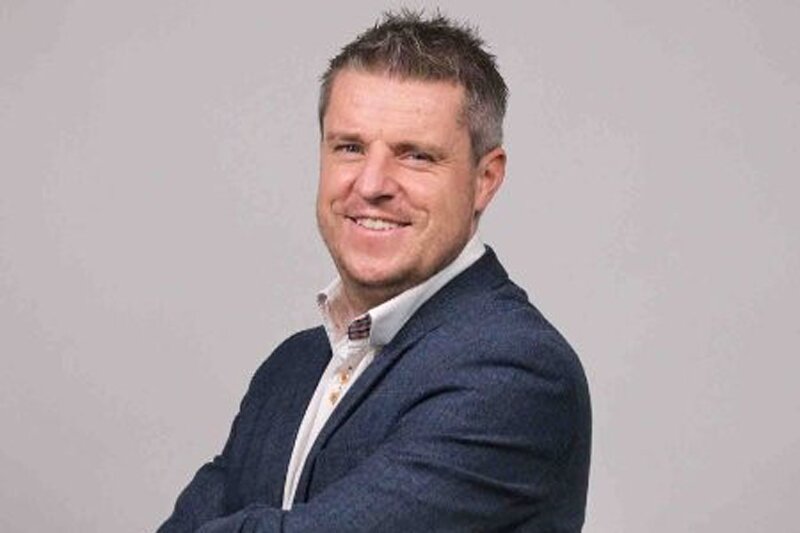 Guest Post: Making sure the CX journey is as exciting as the destination
Balance humanity and technology says TTEC regional VP international markets Iain Banks
Balance humanity and technology says TTEC regional VP international markets Iain Banks
If you were asked to trace the journey of the modern traveller, where would it go? Their phone will let them breeze through an airport, they may book an Airbnb in a trendy area, or they'll be on a constant lookout for the perfect Snapchat to share back home. Findings from Schofields Insurance show that when planning their next vacation, 40 per cent of UK millennials will consider if their destination will be "Instagrammable."
But it's also so much more than a selfie. While today's travellers are tech savvy, they are also incredibly conscious of how their journey impacts the world. Just as digital tools have made it easier than ever to travel, they have also provided a platform for travellers to show how their footprint can leave a mark on the world—and many want their travels to reflect that.
That's why travel and hospitality organisations must evolve into a field that combines human and technological capabilities to be not only convenient, but also empathetic to their customers' needs.
Rule 1: Promote your values
Travellers are trying to rebrand themselves as more than just tourists in the countries they visit. Social media and news coverage have put a spotlight on how travellers impact the environment and cultures they interact with. Research from Booking.com showed that in 2019, over half of global travellers surveyed wanted to make more sustainable choices.
Travellers are increasingly looking for experiences that positively affect the communities they visit. And there is a growing interest in travel organisations that promote ethical responsibility. Organisations are beginning to provide regular updates and transparency on initiatives that show how they are bringing value to the globe.
A champion of this is Intrepid Travel, one of the world's largest tourism companies, which regularly shares blog posts on sustainable tourism, such as trips that support local female entrepreneurs in Myanmar.
Rule 2: Create unique experiences for unique travellers
With an influx of Europeans exploring the world on their own, Dublin airport reported that over half of its passengers were solo travellers, people are seeking out experiences for their own personal growth. Blogs and social media have played a part by sharing unique destinations around the globe, driving their desire to seek out more experiential and interactive trips while also finding opportunities to meet like-minded people along the way.
Just as with rule #1, travel and hospitality companies have sought to ditch the generic tourism approach and instead seek out customers who share their values. Travel firms are creating value propositions around the difference experiences they provide. It's about creating genuine and interactive moments that immerse travellers.
Rule 3: Talent meets technology
It's hard to find someone who hasn't  hit a roadblock while travelling. Booking issues, lengthy waits and logistical problems are all issues that travellers dread but have come to expect. Likewise, good customer service organisations have prepared for these types of questions. It's quite easy for them to handle these tasks, but often they take up time that could be spent on more meaningful customer interactions.
That's why organisations are automating frequently encountered yet simple queries with chatbots and self-service tools. Taking it a step further, some businesses are using chatbot logs to capture voice of customer about individual customer experiences, purchase history, and problems to garner insight that can be used to add a personal touch to future customer interactions.
Agents can then be free to help with meaningful and complex issues such as lost luggage, emergency situations, or refunds.
Rule 4: Keep it real-time
Everything is omnichannel now, particularly in travel. People want to rely on smart devices and wearables to manage their schedules, bookings, tickets, and other travel items. Travel and hospitality tools need to reflect this.
Prominent travel organisations are creating apps and social media built on an omnichannel platform to give travellers the information they need on the go, when they want, where they want it. Some of the best performers we are seeing are players who are utilising simple, easy-to-use layouts for their travel apps. The minimalistic design makes it simple to access real-time information about tickets, times and alerts.
Remember, more times than not, a customer racing to their flight isn't going to impressed by a flashy layout. Keep it simple.
Embark on a new journey
The new rules for the modern traveller are simple; balance humanity and technology to create experiences that are both meaningful and efficient. Keep technology in the forefront to provide immediate, personalised experiences that create value for travellers. And make sure the journey is as exciting as the destination.