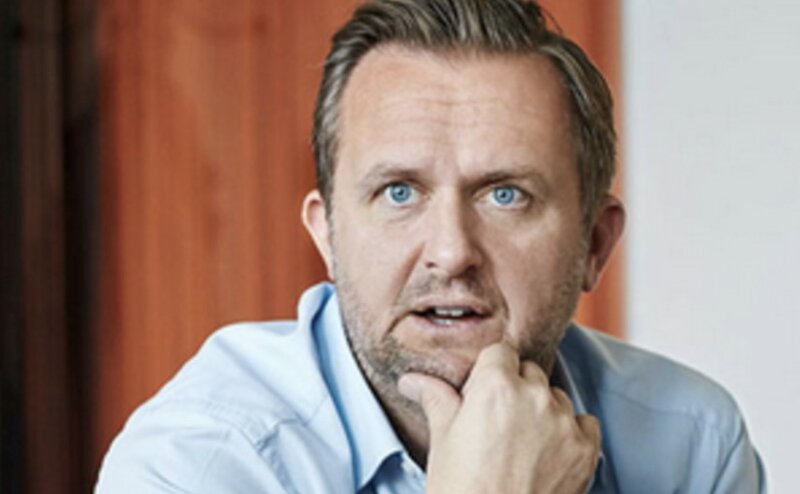 Guest Post: It's time hotels ditch 'bourgeois' non-digital solutions
The future will be driven by safe, touch-free solutions, says Nikolai Kronborg of AeroGuest
The future of hospitality is convenience driven and touch-free. In response, the hotel industry needs to speed up its digital transformation, says Nikolai Kronborg, chief commercial officer of mobile hospitality app, AeroGuest.
Due to the global pandemic, and its inevitable need for touch-free and safe travel solutions, hoteliers have been forced to face the digital transformation happening in the industry.
In fact, even before the pandemic, hoteliers needed to consider digital solutions, only words like 'seamless' and 'effortless' were leading the promotion of the trend back then.
There is a clear pull for this transformation. Beyond the need to properly operate within the COVID-19 guidelines, it will help address some of the challenges hotels are currently facing.
Most importantly, digitisation will help hotels respond to the new level of convenience the market demands, which will echo far beyond the pandemic.
Flexible check-in-and-out times and avoiding the queues at reception are some of these demands.
And a recent survey of 500 UK travellers, conducted by Ipsos, found that consumers are now also expecting more security when booking, both in terms of health and flexibility.
The survey further suggests that this sense of security does not solely come from valued features but also from knowing that everything – from checking in to speaking to the receptionist – can be done from the comfort of one's personal smartphone.
Makes sense, seeing as smartphones are already a key part of our daily lives and can easily promote a contactless experience.
As such, by leaning into the digital transformation, and adopting mobile-centric services, hotels will be able to offer its guests a touch-free and safe travel solution.
Beyond the security aspect, it will also allow hotels to operate more efficiently, by being able to upsell services, such as room selection and upgrades, and to better capture late bookers.
Airlines, it seems even pre-pandemic, understood how mobile-centric services can improve efficiency, boost loyalty and retention, and increase opportunities to generate more revenue.
As the most progressive example and frontrunner in integrating mobile-centric consumer services from end-to-end, their all-encompassing apps typically offer its customers a seamless and touch-free experience.
It is worth noting, though, that most airlines have their own branded app, which lends itself to two problems.
From a consumer perspective, you will need to download different apps for different airlines, causing unnecessary overload on your smartphone. From a business perspective, it is incredibly expensive and time-consuming to actually build a branded app.
Considering the fact that hotels are joining the party a little later than their industry sisters, there is an opportunity here to learn from their shortcomings.
One of these learnings, perhaps, is the ability to create a one-app-for-all solution.
At AeroGuest, this is exactly what we have created: one app that serves several hotels with the essential functions needed for a touch-free experience.
The 'one app for all' approach further streamlines guests' experiences, helping them to avoid having to download different apps and manage a new account every time they try a different hotel.
To sum up, it's time for the hotel industry to speed up and join the digital transformation, and we're in a fortunate position to learn from other industry leaders, what to do, and not to do.
Because while non-digital systems could have passed as bourgeois in 2019, it is now essential for the survival of the hotel industry to implement a solution that provides guests with a convenient and touch-free experience.
Unless, of course, you want to end up being invisible or a servant to the leading OTAs.
To download AeroGuest's 'Mobile Hospitality: towards a touch-free travel experience report' click here.