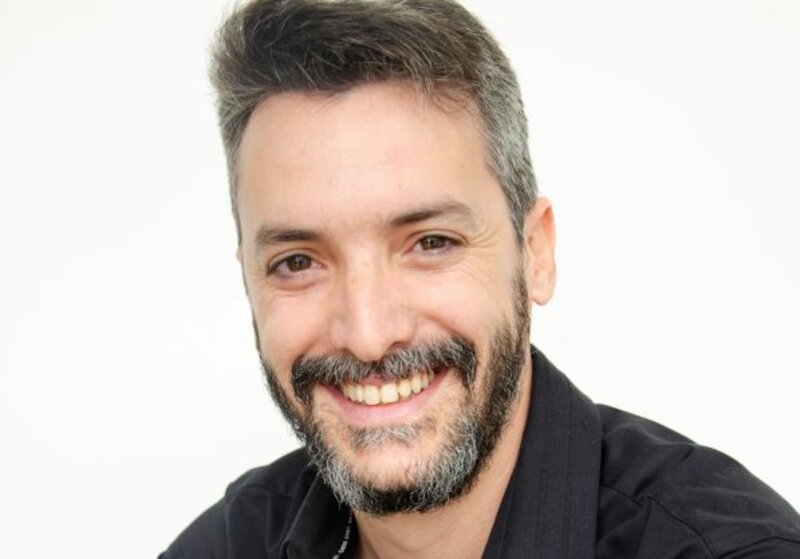 Guest Post: How connected hotels will emerge stronger from the COVID crisis
Duve's David Mezuman on the trends it saw as Israel re-opened its hotels
David Mezuman, founder and chief executive of guest experience start-up Duve, on the key trends it has seen as Israel takes advantage of high vaccination rates to re-open hotels
Spring has come and gone and the buds of tourism can be seen as the COVID vaccines roll out leaving businesses with increased optimism as vaccinated populations show tremendous yearning for that long awaited holiday.
New studies report that people are booking hotels and traveling within the first six months of being vaccinated.
Obviously, the travel industry has undergone lots of changes and continues to do so as international tourism is slowly regaining momentum but domestic and local tourism are showing increasing signs of resuming to pre-COVID rates.
As each country is at a different stage of the vaccine rollout process, it is a great time to consider how to bring business back to speed.
This allows hotels in countries at the earlier stages of the vaccine rollout to take the opportunity to anticipate new trends and learn from the ways hotels have begun operating and implementing the newest procedures related to COVID regulations.
One of the countries with the highest vaccination rate is Israel, with a rate of over 60% of the adult population fully vaccinated and among one of the first countries to re-open hospitality.
With occupancy rates reaching 50%-70%, hotels are already successfully operating in a different state of mind post COVID, using new digital solutions aimed at improving customer experience and operating procedures.
Here are some lessons learned from our customers:
1) Guests are ready and willing to engage
Hotels have been positively surprised at the level of guest cooperation. Contactless check-in solutions and pre-arrival communication have proven super successful as 70% of guests complete online check-ins and provide documents in advance of their arrival.
Engagement rates are even higher for hotels that implemented mobile keys as part of the digital adoption, as guests interact with their hotel app each time they open their hotel room door
Hotels claim they need to provide a shift in the way guests book their accommodations. Travellers now feel safer and more comfortable in engaging with their hotel digitally before arriving.
Guests claim that they enjoy the benefits of hassle-free check-ins and a more pleasant and personal guest experience as queues are eliminated.
One of the main concerns relating to new contactless solution adoption, as expressed by hotels, was maintaining the integrity of the hotel experience and personal interaction with guests.
Hotels have been reporting that with the nuisance of arrival formalities out of the way, staff members are more approachable and address guest queries with ease, creating real communication and quality moments with travellers.
2) The more proactive – the better
With new regulations to follow, guests expect hotels to provide them with information.
Immediately after booking, hoteliers must reach out and connect with the guest to let them know what to expect on arrival, particularly any new procedures that have been put in place such as green passports or the need to provide negative COVID tests.
Proactive hotels, that send out extended information, recommendations and invite guests to explore options prior to their arrival, have been experiencing very positive feedback and successfully earning additional revenue streams by upselling food and beverages, spas, parking, and meeting rooms – shifting hotels towards a guest-centric view.
To top that off, the experience allows hotels to adapt and appeal to new local crowds as international travel is still limited.
3) The bar is higher
Before the start of the pandemic, hotels were searching for online check-in solutions with features that would simply allow them to avoid a crowded reception area or speed up peak hour pressure. Today, the expectations from technology are much greater.
The advantages of technology benefits are now taken for granted as people continue to maintain social distances.
Interacting with guests requires the ability to reach out in more than just the obvious touchpoints and to so via the mediums they are most familiar with such as WhatsApp, SMS and chat.
To provide an acceptable level of customer experience, solutions for payments and multiple services require a wide-reaching solution.
Hotels want and need the opportunity to connect to all guests staying with them, and not just the main booker, which opens many new opportunities for better communication and upsells during the stay.
4) More than just guest collaboration
When integrating new technology, take it to the max by taking the steps to build collaboration between teams and employees.
Hotels, where staff are connected and invested in the idea of tech platforms, have obtained more successful results both in terms of revenue and in terms of operations.
Pre-arrival communication is the gateway to guest interaction, opening the door to much more than automated paperwork. True benefit requires the involvement of all departments from support, to F&B, events and more.
Once all departments realise the potential and understand the capabilities of digitising guest communication, new ideas to improve guest experience such as updating guest parking arrangements or prompting them to book breakfast hours becomes a breeze.
This requires cross-hotel collaboration and an understanding that the optimal digital experience encompasses every aspect of the guest journey.
Technology adoption shows signs of optimism as it presents hotels with a unique opportunity to strengthen their brand and direct connection with their customers.
Hotels with concerns over profitability and currently operating with limited staff find that these digital solutions allow them to operate successfully despite the shortage.
Those that successfully adopt and implement these digital solutions, and progress to the goal of the 'Connected Hotel' will come out of COVID stronger and can expect better results and higher guest ratings.