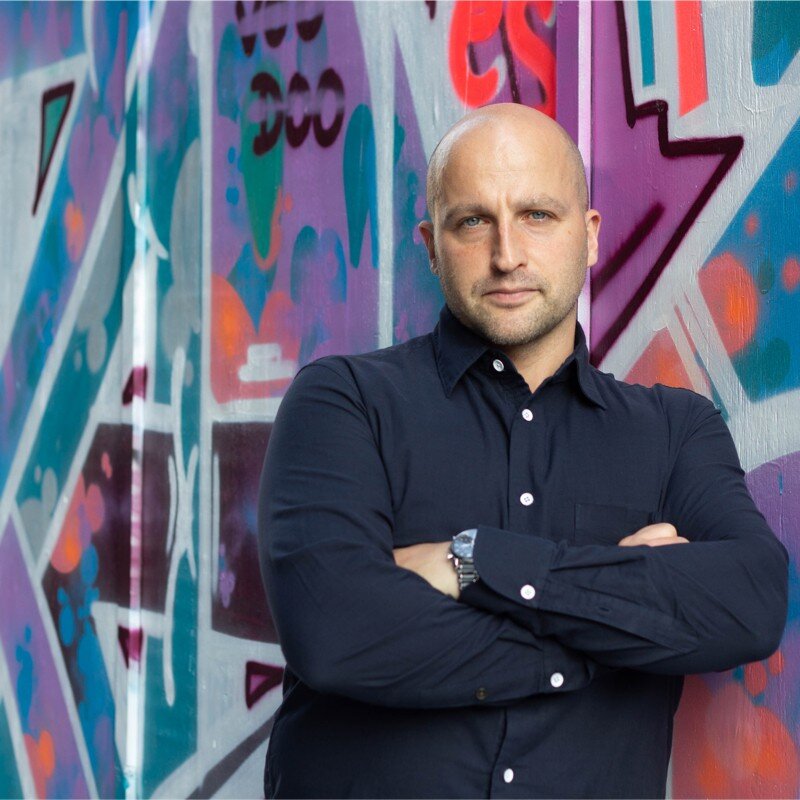 Guest Post: Digital passport delay - does the UK need to get on board?
Raymond Manookian, director of experience transformation of Zone Digital on why we as a country need to embrace this change
For all the talk around them, you might be forgiven for thinking digital passports might be a bit of a gimmick - especially in the UK, where there are currently no airlines or airports using the technology for commercial flights.
But with Finland recently becoming the first country to officially launch a digital passport, the idea could now have lift off. Stored as an app on their mobile phone, passengers flying with Finnair to certain destinations no longer have to scramble around for their paper documentation.
With other countries such as Croatia and the Netherlands set to introduce their own ePassports and the European Commission pushing for 80% of its citizens to use digital IDs for air travel by 2030, do UK airlines risk being left behind at the departure lounge?
What's the need for digital passports?
Although still relatively small, the interest in digital passports is growing among air travellers and aviation companies. Dubai airport is already using a form of digital passports, where facial recognition scans mean passengers can walk through the terminal and onto the plane without ever having to show anyone their travel documents.
Passenger travel is a series of very stressful micro-moments. From making sure you get to the airport on time, rushing through security, customs and boarding, to getting off the plane at the other end. The chance of friction entering each stage is high, and with stress levels even higher, passengers don't always tend to have the most positive travel experiences.
From the airline's point of view, many struggle to build and maintain brand loyalty. Even long-standing aviation brands have struggled to build up a rapport with passengers, especially among Millennials and Gen Z crowds who tend to prioritise convenience over anything else. Offering digital passports before competitors jump on the bandwagon could therefore be a shrewd move.
The amount of first-hand data airlines stand to gain from the introduction of digital passports is also a huge opportunity. While loyalty points and vouchers can lure passengers in, the data gleaned here could mean hyper-personalised offers based on where people have travelled as well as their experiences.
Challenges with digital passports
From a technology point of view, digital passports may create some initial headaches. The passport scanners currently found at UK airports can be unreliable at the best of times, causing delays and frustrated travellers. Installing faith in the new system will be one of the biggest hurdles to overcome.
Then there are the security fears. With so much vital personal information stored in one place, the use of digital passports on smartphones could make people more vulnerable to hackers if their phones are stolen or lost. However, with personal information erased from systems as soon as it's been used and high levels of encryption protecting it, data should be safely secured.
There will also have to be thought around the accessibility of digital passports. As the countries most likely to install and use this new system will be first-world or rapidly developing countries, where will this leave passengers who can't access the system? The digital divide is an issue already affecting countries such as the UK, and there is the potential for many others to feel left behind.
But the ultimate question that needs to be asked is if the move to digital passports simply creates more problems than it solves. Air travel is often a stressful experience for passengers, so does this new technology really help improve the current experience or is the current way still the best?
The benefits of going digital
When it comes to digital passports, there is a lot of untapped potential within the customer experience and brand loyalty space for aviation companies that could be unlocked.
A leader in the use of biometric passports, Dubai International airport saw checks for 96% of departing passengers took less than 5 minutes last year, Zawya reported. Passengers also won't need convincing, with a 2022 IATA survey showing that 75% of passengers are already open to using biometric data instead of passports and boarding passes.
Facial biometric and fingerprint scans can also confirm a passenger's identity with almost 100% accuracy, which significantly reduces the chance of forged documentation as well as cases of identity theft or fraud.
Plus, rather than having to scramble around to find their passport just before they leave, all passengers need to do is take their phone with them. This is already commonplace with services such as GooglePay and ApplePay, with many comfortable with leaving their physical wallets at home.
Kickstarting a travel revolution
While digital passports aren't in the UK yet, it seems only a matter of time before we see them used at airports. British Airways is currently experimenting with passport-free boarding on some flights from Heathrow, so expect more use cases to follow if the trial is successful.
But digital passports are just one tool, and they cannot be the entire solution to solve the bigger travel experience problem. The next development will be to see where else we can take them. For example, rather than just a digital version of its paper cousin, could digital passports completely remove the need for security checks or help check in flight bags without us needing to be there?
What digital passports represent is an opportunity for aviation companies, government, and airport authorities to re-think the end-to-end travel experience. If we can start thinking about how to make the impossible possible, we may just kickstart a revolution in the entire aviation and travel industry.