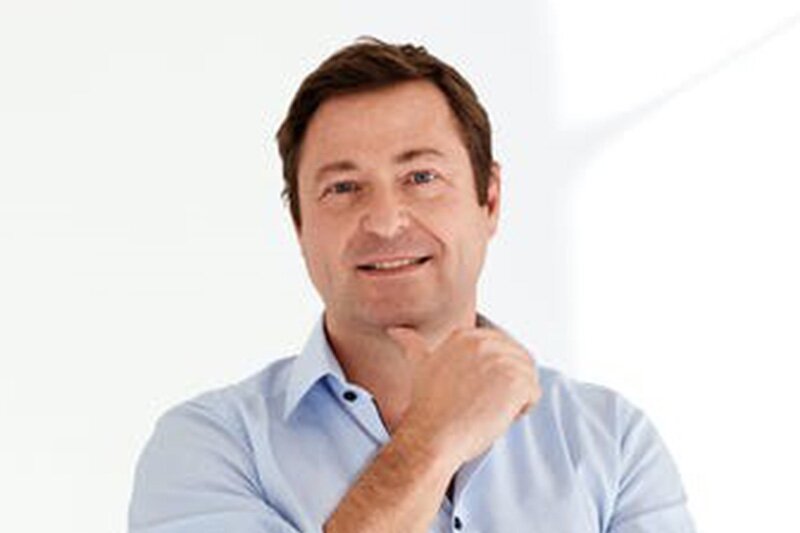 Guest Post: COVID has highlighted airlines' lack of payment automation
Pandemic has shown risk-averse carriers need to embrace modern technology, says CellPointDigital SVP of product and marketing, Stephane Druet
Pandemic has shown risk-averse carriers need to embrace modern technology, says CellPointDigital SVP of product and marketing, Stephane Druet
International airlines have, by necessity, some of the most complex payment ecosystems of modern merchants, and an equally diverse (and thus demanding) customer base to match.
The pandemic led to unprecedented levels of stress being placed on systems which, in many cases, were already outdated to begin with, highlighting the need for innovation and automation throughout the payments process.
Fundamentally, the sector is justifiably risk-averse in every aspect of its business. External threats to security, technology malfunctions and simple human error can, in the worst-case scenario, lead to loss of life, leading most airlines to favour tried and tested systems in place of new initiatives.
From a commercial perspective, airlines on the whole have high overheads, and operate at such low margins that making any changes to their systems could significantly damage – or improve – their bottom line.
The high-risk nature of change leads to a reluctance to embrace new technologies, which is perfectly epitomised by the flagship model, Boeing's 737, which, despite taking its first flight more than 50 years ago, is still widely used industry today even though there are far more efficient models available.
This culture of risk aversion extends to airlines' payment ecosystems, with many carriers preferring to persevere with traditional and cumbersome solutions, or sub-optimal partnerships with a single PSP, rather than embracing the benefits of new, emergent platforms and solutions.
A complex payment eco-system in a complex market 
By definition, international airlines serve customers from all over the world, operating in multiple different currencies and jurisdictions. This leads to many nuanced challenges in allowing customers to pay how they want.
Different cultures prefer different methods, with some regions preferring digital over physical cash, for example. Currency barriers can create friction during the shopping and payment experience, leading to failed conversions.
Consumers have many different profiles, from business travelers to families on long-haul leisure breaks, each with their own unique payment needs.
As a result, airlines need to offer a wide variety of payment methods around the world, managing a high volume of cross border transactions and offering multiple different currencies to match their consumers' needs.
The complexity, however, isn't just on the customer's side. Managing a payments ecosystem that can successfully meet the needs of an international customer base means building relationships with several different acquirers and PSPs in every territory the airline serves, giving them multiple options to mitigate risk and optimise their costs and acceptance rates.
Given the cumbersome process of establishing and integrating new acquirers, payment method providers or PSPs, airlines often encounter difficulties in rolling out the right payment eco-system they need for their network, or scaling platforms to support a new destination. This leads to friction for customers looking to buy, change or refund their tickets.
Covid-19 a catalyst for digital adoption and automation?
These challenges for airlines and their consumers were brought to bear during the COVID-19 pandemic, which placed unprecedented stress on airlines' traditional payment systems.
As consumers on a global scale tried to refund tickets in the event of mass flight cancellations, airlines had to be on hand with alternative options to keep capital in house, largely by offering rescheduled dates and issuing vouchers wherever possible.
At a time when refund requests hit their peak, the need for and benefits of automated solutions to offer and issue refund vouchers as an alternative became self-evident.
Mass ticket cancellations led to a near overwhelming amount of chargeback requests which, again, many airlines didn't have the technology in place to manage efficiently.
Carriers that didn't have the capability to automate the management of unjustified disputes had to either incur sizable costs to increase their back-end resources to handle the volume, or simply write revenue off altogether, leading to significant negative financial impact in both scenarios.
Society's wider shift towards digital and contactless payment methods was also accelerated during the pandemic, with customers increasingly demanding socially-distanced, COVID-secure payment methods, and airlines which readily embraced this change saw the benefits.
One example of this is Cellpoint Digital client Southwest Airlines, which incorporated Apple Pay into its payment mix in late 2019. The platform has since become the airline's most popular alternative payment method in the wake of the pandemic and continues to grow month-on-month.
What the pandemic highlighted overall was the rigidity and lack of automation of most airlines' current payment solutions, and the need for more agile payment orchestration solutions to better serve their customers and optimise their payment ecosystems on a global scale.
A new dawn for the airline sector? 
For an industry that was already averse to risk, and faced challenges in innovation and technological development, COVID has spearheaded digital adoption and exposed the need for more efficient payment systems.
The changes brought about by the pandemic will be felt for years to come, and airlines will need to adapt to survive.
Like airlines, the merchants who embrace the widespread shift to new technologies such as payment orchestration and invest in allowing their customers to pay how they want will see the greatest benefits in the digital-native future.