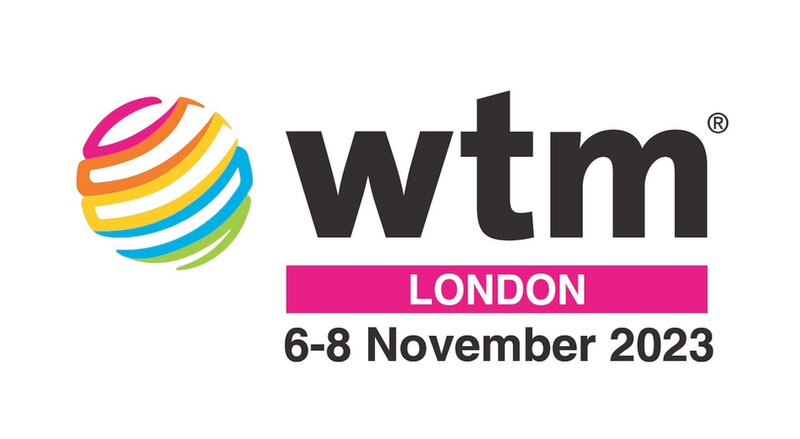 WTM London 2023 sees attendance soar by 22%
43,727 attended WTM London 2023
World Travel Market London 2023 has revealed its seen attendance its numbers rise by more than a fifth year on year.
The three-day event took place from November 6-8, with 43,727 attendees, which is an increase of 22% on the 35,826 that attended in 2022.
The event hosted 4,560 qualified buyers, and facilitated 29,077 pre-booked meetings.
The number of exhibitors rose by 23% year on year, up to 3,875, and the event was 5.3% larger than the pre-pandemic show in 2019.
The RX event saw 99,355 business connections recorded at the 2023 edition.
The Ministers' Summit at World Travel Market in association with the United Nations World Tourism Organisation (UNWTO) and World Travel and Tourism Council (WTTC) took place on Day one instead of day two as it aimed to help set the agenda for discussions during the whole event.
There were 53 ministers in attendance at World Travel Market, supporting their NTO's and discussing how to transform tourism through education.
The sector's future workforce was also in the spotlight on Day Two, with the Institute of Travel & Tourism (ITT) Future You Conference taking place.
Day one saw the release of the exclusive WTM Global Travel Report – compiled alongside Tourism Economics – which uncovered fascinating insights into changing behaviour any key emerging markets.
The Media Summit and Influencers' Programme launched, with bespoke conference content as well as a networking lunch. The Influencers' lunch welcomed 200 guests, made up of pre-qualified travel content creators and exhibitors wanting to discuss collaborations.
The new informal Networking Party took place in North & South Community Hubs; with the Hubs designed to provide impromptu meeting opportunities as well as an anchor and base for busy visitors.
Overall, more than 70 conference sessions took place on three new stages which were named Discover, Elevate and Innovate – a reflection of their goals.
The sessions heard from major brands such as Hilton, easyJet Holidays and Virgin Atlantic, as well as niche specialists, start-ups, and destinations across the globe.
Travolution's content sessions saw thought leaders from TUI, SMARTSEER GmbH, Sabre Hospitality, HotelPlanner, Publicisc Sapient and TUI Musement.
WTM London's Responsible Tourism Advisor Harold Goodwin heard about sustainability innovations and over-tourism, which is back in the spotlight as travel volumes return to pre-pandemic levels.
Important deals signed at the event include an agreement between Jet2.com and WTM's Premier Partner, the Moroccan National Tourism Office to help drive tourism growth in the country, as well as a tourism partnership between Brazil and South Africa to foster collaboration.
Other debates looked at the tourism benefits of hosting major sporting and cultural events, and the importance of diversity and inclusion.
The event wrapped up with keynote speaker, TV documentary maker Louis Theroux reflecting on the value of cultural interactions around the world.
Juliette Losardo, xhibition director of WTM London, said: "We're thrilled to see delegate numbers rise by more than a fifth on last year. It is a really encouraging reflection of the confidence and optimism in travel and tourism.
"The challenges we all face were debated at many sessions but, despite these issues, there was a very positive mood among visitors and exhibitors.
"I'm delighted that our innovations over the three days have helped improve the visitors' experience.
"These figures confirm that WTM London is the best place for executives in our sector to network, find out about the latest trends and seal deals that will help travel and tourism flourish in 2024 and beyond."
WTM London 2024 will run from November 5-7 next year.