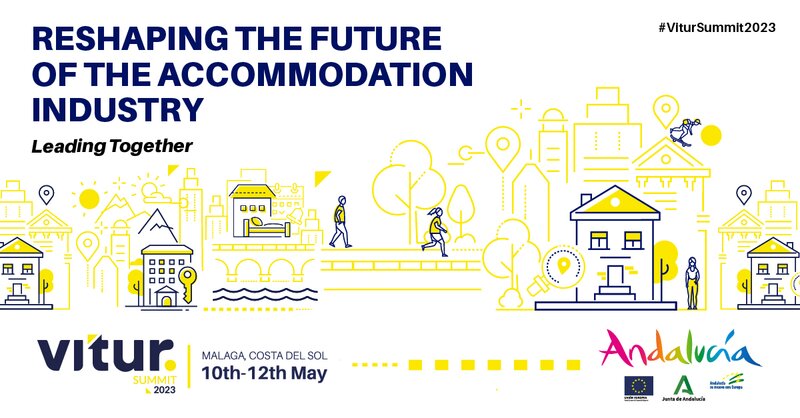 Vitur Summit 2023 to discuss how STR accommodation lacks a distribution platform
Event will take place between May 10 and May 12 in Malaga
Carlos Garrido de la Cierva, director of institutional relations at AVORIS and president of Spain's association of travel agents CEAV, will participate this week at the Vitur Summit 2023 panel "Opportunities in the Distribution of Tourist Accommodation".
He will be joined by Xavier Marín, chief executive of Icnea, and María Flores Portillo, general manager of EMEA LATAM at Beyond. Javier González-Soria, managing partner of Travel Tech 1 Venture Capital, will moderate the panel.
During the panel, Garrido de la Cierva will discuss the evolution of the tourism industry in recent years, with particular emphasis on the sector's transformation during the pandemic.
He will also discuss how digitalisation has been crucial to the sector's adaptation and how the Spanish Confederation of Travel Agencies (CEAV) is working to make travel agencies more efficient and competitive by granting them access to all tourism product suppliers.
Garrido de la Cierva says, "Although the retail travel agency industry has undergone a significant transformation, there is still a long way to go before agencies have access to all inventory and products."
Specifically, he argues that the STR (short-term rental) industry is too fragmented and that there is no comparable system to the bedbanks and GDSs used by hotels and airlines to sell to the retail travel agency market.
Despite this, Garrido de la Cierva notes, "STR products are in high demand, particularly for city breaks. To create a more user-friendly system for retail travel agencies, the difficulty lies in consolidating content. Technology is the key to achieving this goal, and achieving it is crucial for the growth of the STR sector."
In recent years, the travel agency industry has undergone significant changes, and there are still opportunities for growth in terms of access to all tourism inventory and products, particularly in the STR sector. Improving the effectiveness and competitiveness of retail travel agencies requires digitalisation and the consolidation of content.
The Vitur Summit will take place between May 10 and May 12 in Malaga, where this topic and many others related to the sector will be discussed and attended by around 500 industry leaders from all over Europe.